OVERVIEW
Item Reviewed
Big Bang Empire
November 25, 2018
LANGUAGES
English, French, Italian, German, Spanish, Greek, Polish, Portuguese, Russian, Turkish
PUBLISHER
Playata GmbH, European Games Group AG
MADE IN
Seattle, WA, United States
ESRB RATING
Mature
Nudity & Sexual Content
Negatives
Repetitive gameplay.
Sex sells – and you are going to make sure of that in Big Bang Empire. This game puts you in the position of an adult movie star, trying to make your way in the business any way you can. Create your star, create your studio, and create your films. Fight against other studios and try to nab top spot, becoming the biggest and most popular adult film studio. The humor and unique style help to complement the gameplay nicely, making the entire experience a more enjoyable one. Customization, excitement, PvP, guild wars, and more await you in this adult adventure.
You enter Big Bang Empire with your own original character. You are making your star from the ground up, how you want them to look. Male or female, make them in your image, or in an image you think looks good. This is going to be your star in the game. Choose from a wide variety of accessories and outfits to have the style that you prefer.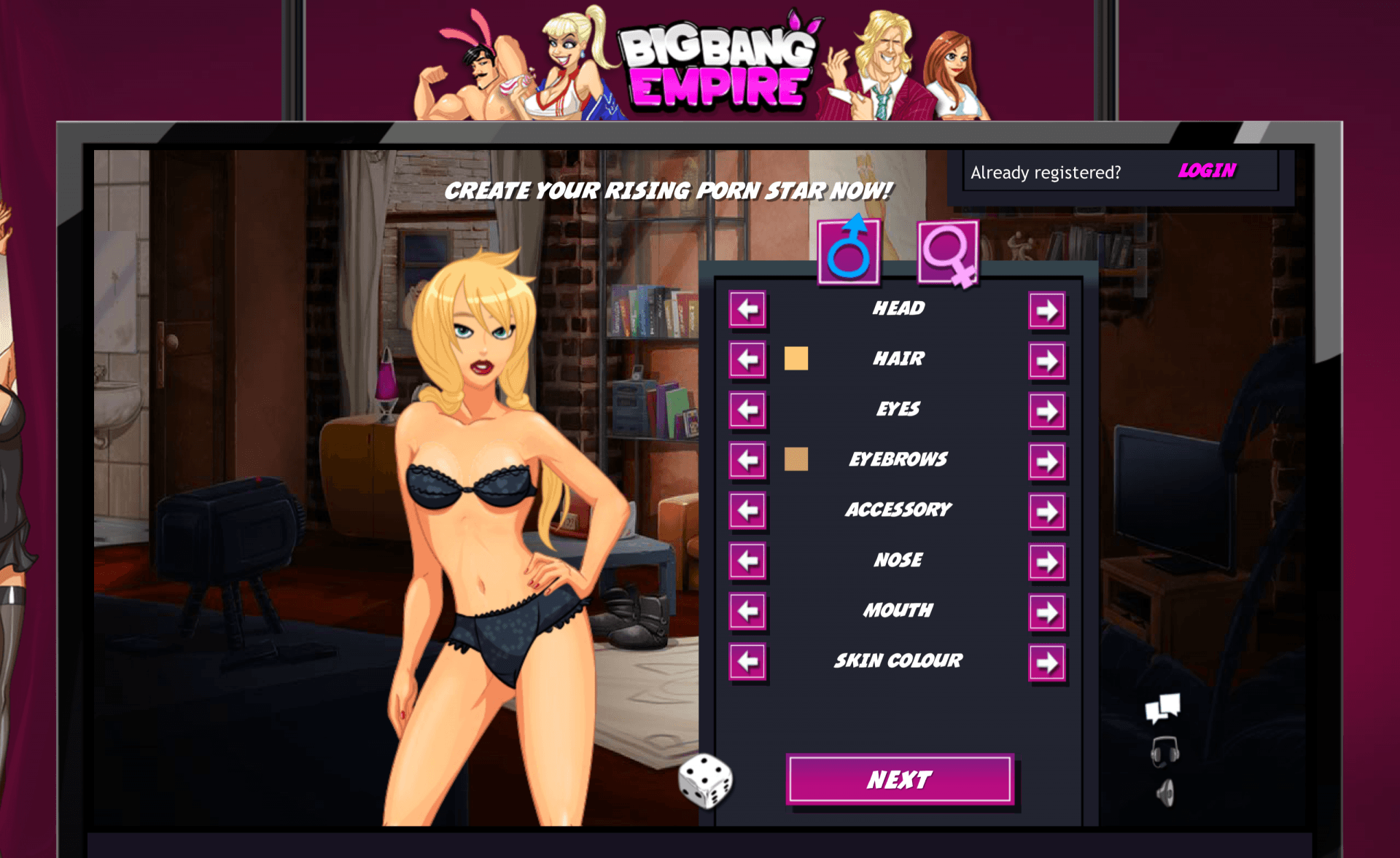 This style can change over time. You do not have to stick with just one, or keep with the look you made in the beginning. You can choose new outfits and accessories as you play the game. If you can get more items, feel free to get them and continue customizing your character. How you look is entirely up to you.
With your character ready, you are about to face the challenges of the adult entertainment industry. You are going to develop skills, collect items, and become the best adult film star. You are going to have to complete a variety of tasks to do this, too. Your goal, in the end, is to become the best adult film star in the business.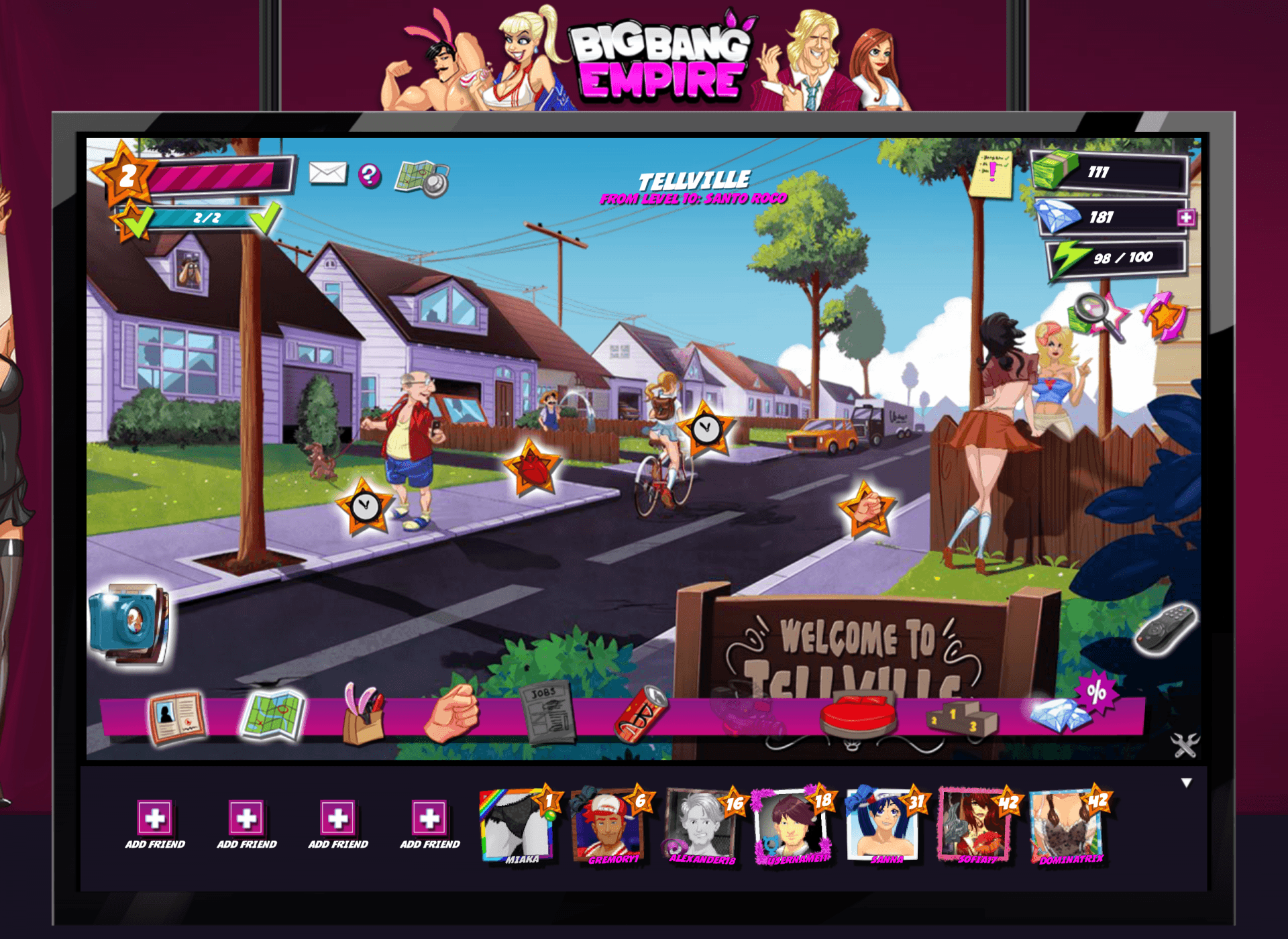 Part of the game is PvP. Battle with other stars for rewards and recognition, helping you on your path upwards. Big Bang Empire has a full, entertaining battle system. While it is not an in depth or complex battle system, it serves its purpose of being fun and somewhat challenging. As you continue to skill up your character, your abilities in these battles improve.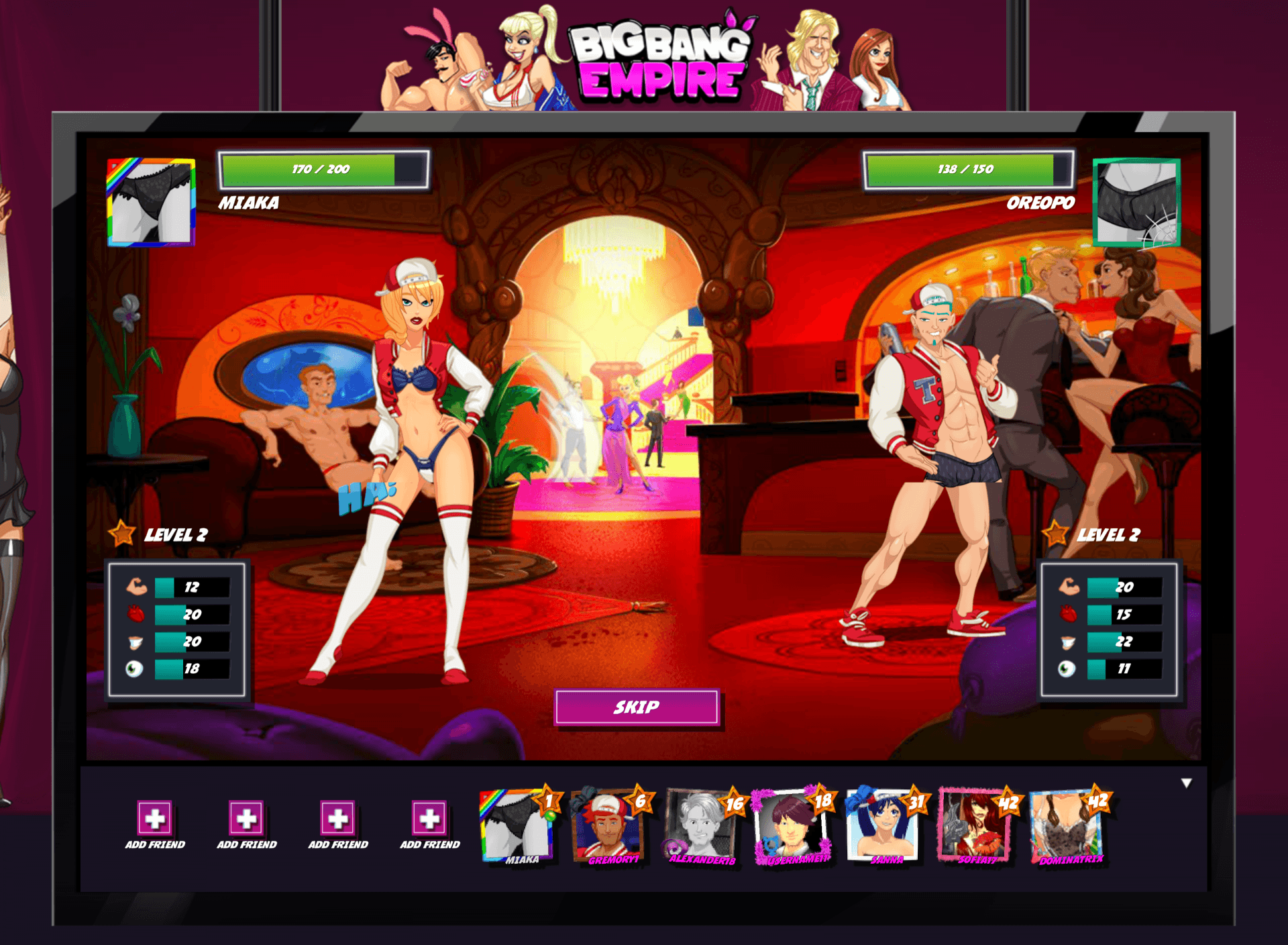 To help you along this path, you will want to team up with other stars and create a studio. With a studio, you can begin doing more and achieving greater success. This opens up plenty more possibilities for you – including battles versus other studios. Become stronger and take your spot as top adult film studio.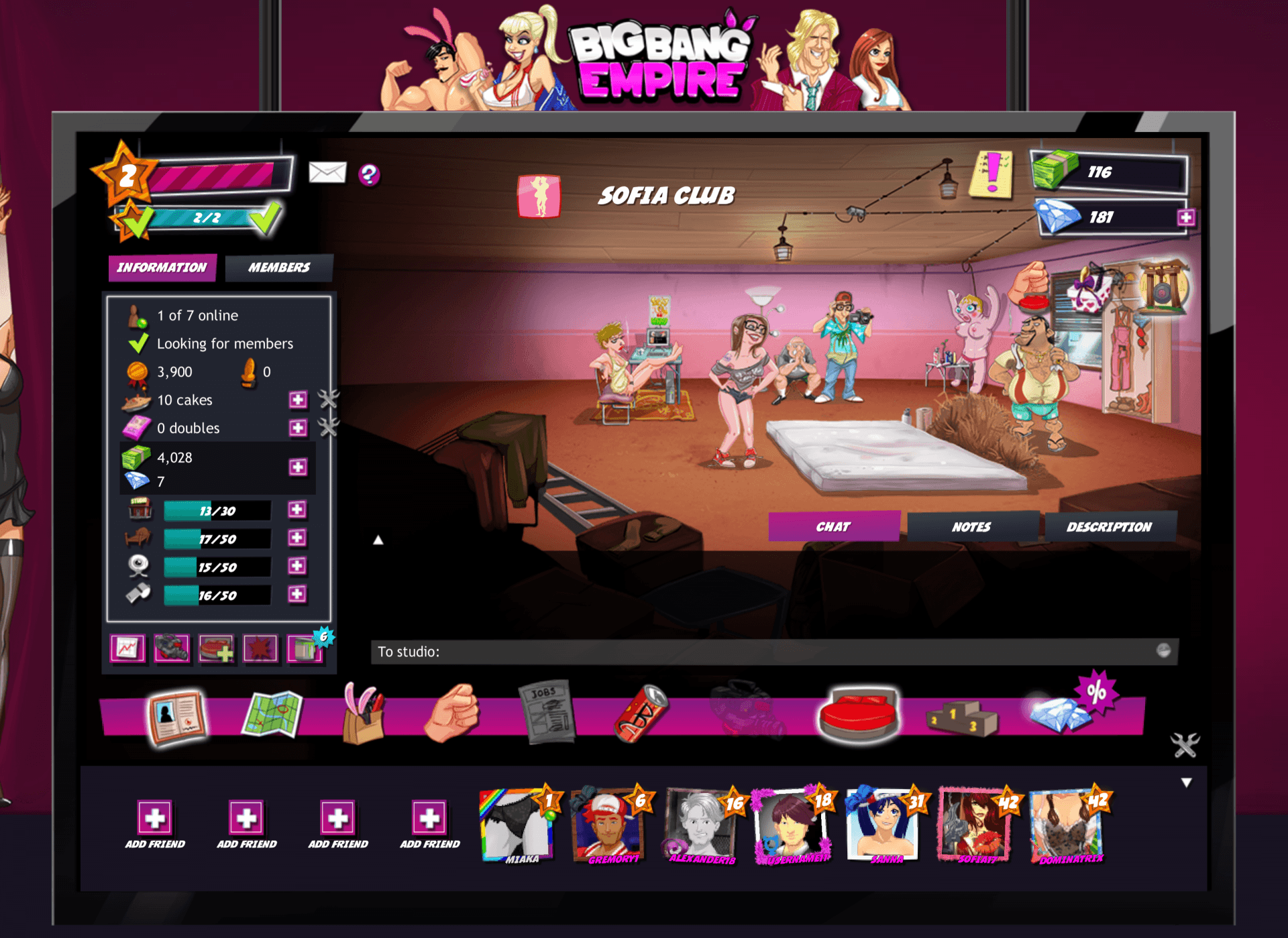 Here are more screenshots:
All of this comes in a fantastic package. Big Bang Empire is humorous and has a comic styling to it that makes the entire gameplay engaging. You want to play on, you want to explore, and you want to win. The aesthetic keeps you interested, but it is the humor and the fun that make the entire game a wonderful experience. This is a game full of laughter.
Big Bang Empire is wonderful all around. Built for adults, it has the humor and style that you want. It is perfect for anyone looking for an adult-centric game of this type.
Big Bang Empire is free to play.