OVERVIEW
Item Reviewed
Flower Knight Girl
November 19, 2018
PLATFORMS
PC, iOS, Android
LANGUAGES
English, Japanese
ESRB RATING
Adults Only
Suggestive Themes, Graphic Sexual Content, Fantasy Violence
Positives
Tons of daily quests and missions.
The world is under attack and only you can save it. With your Flower Knights, you are going to take down evil in the Flower Knight Girl universe. Fast battles, a map to explore, and some fantastic character options make this the game to play. Perfect for fans of Japanese style games as well as action adventure games, it is the exciting and thrilling experience that everyone is after. Cute art, interesting stories and experiences, and a well-built gameplay overall help to bring this game to a new level. Anyone who already loves these types of games will find themselves wanting more and more from their first play through.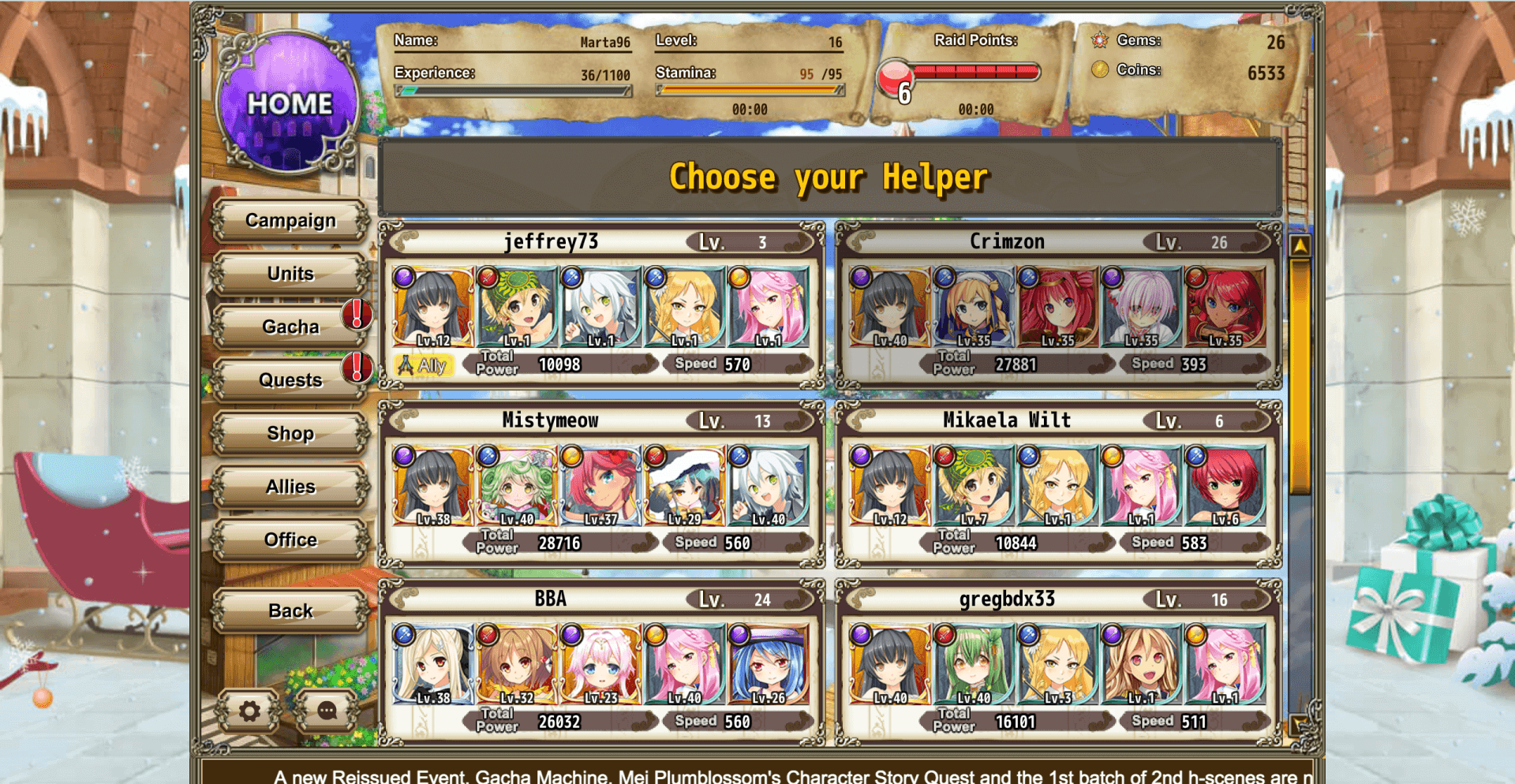 An insect king attacked your home a thousand years ago, bringing with it evil and doom. It wants to take over and destroy all that you love, but you are not going to let it succeed. You will have to try everything you can to defeat the insect king and its insect minions, which means battling with everything you have. To help you, you will have numerous Flower Knights at the ready. They are going to destroy everything in their path and they are going to do what they can to save the kingdom. Help them and make sure that the kingdom remains safe.
Securing the kingdom is not going to be easy, however. You will have to battle. A lot. Battles in Flower Knight Girl are fast paced and full of action. You are going to have to go as quickly as you can, and you are going to have to react just as quickly. It is not easy, but it is your job while leading the Flower Knights. Takeover battles and take out the insect minions as fast as you can. With your Flower Knights on your side, you are not going to lose.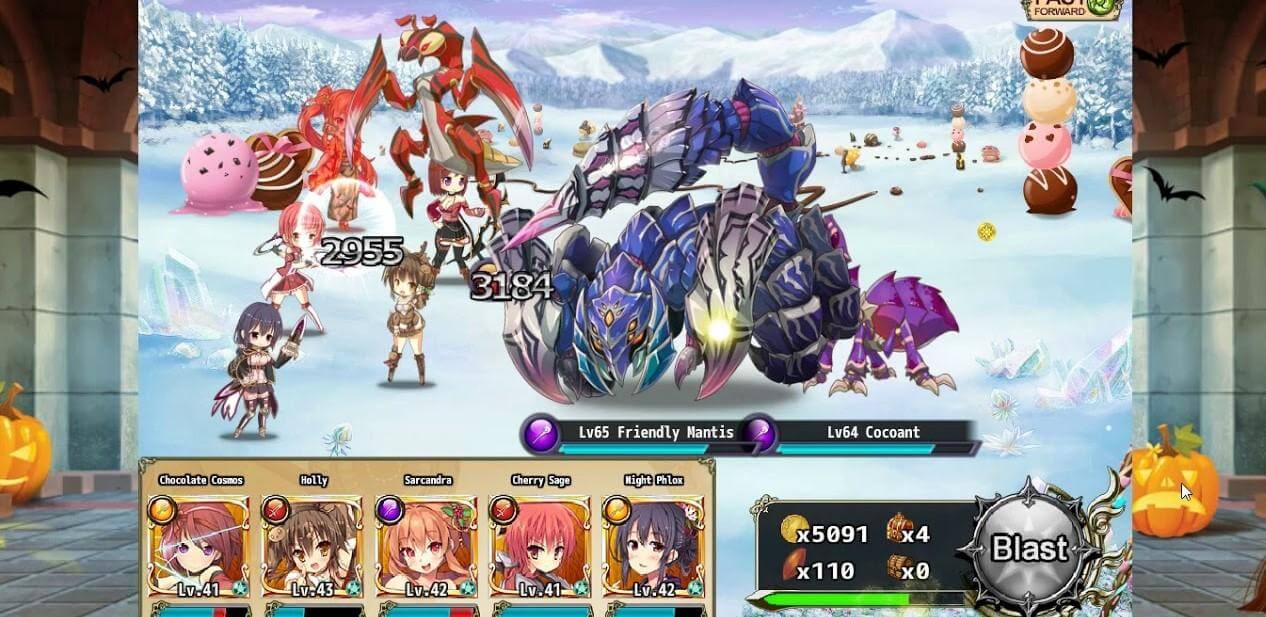 You and your Flower Knights are going to explore a vast map. You will want to take down every enemy and unlock every reward on the way if you want to do well. It is going to take a while, and there is a lot to do, but those rewards certainly make it all worth it. The further in you get, the better the rewards you can earn. Of course, it will get harder along the way, too. This is the price you pay if you want to gain more from this world.
The best part about the game is the characters. You have a bunch of Flower Knights available, and you can unlock some more later on in the game. This gives you access to all of the girls you need. As you fight, you can even evolve them. When they evolve, their art changes, making them appear more attractive and beautiful.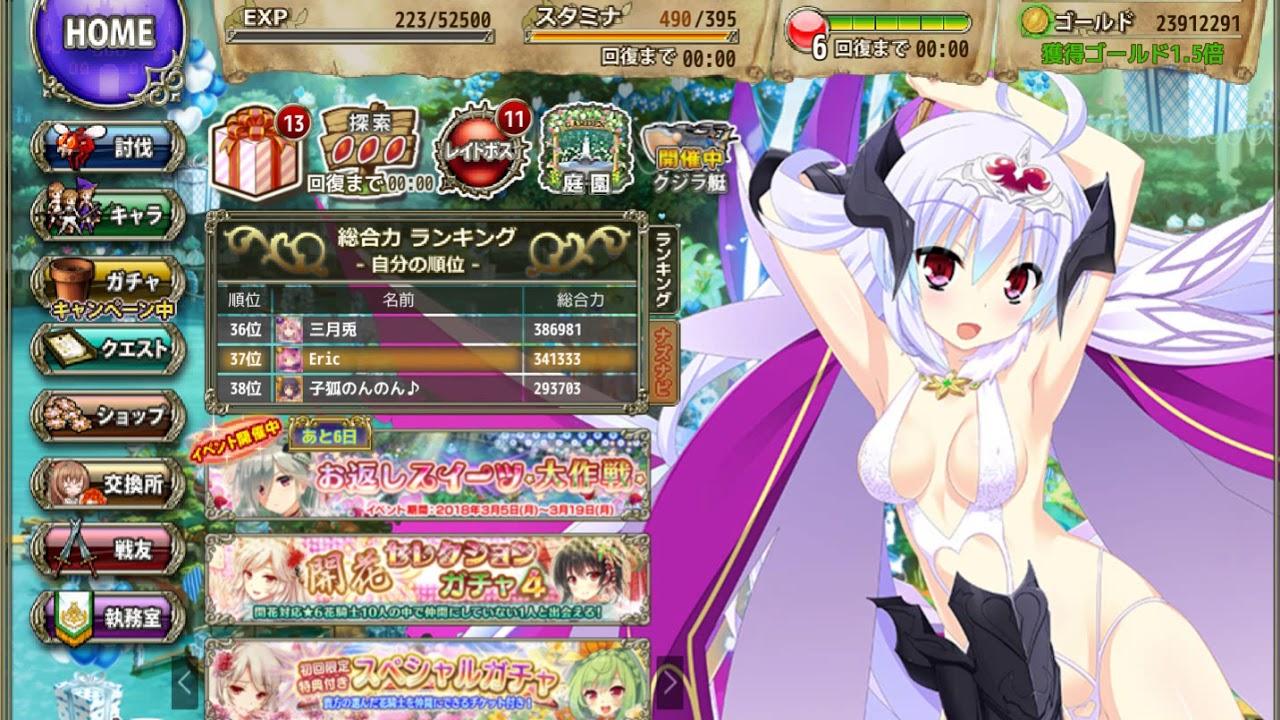 Here are more screenshots:
Flower Knight Girl is a game for adults. While the gameplay itself is not sexualized, other areas of the game are. It is somewhat tame, but it primarily targets an adult audience that wants to see Japanese style art and beautiful girls.
Flower Knight Girl is free to play.