OVERVIEW
November 19, 2018
PRICE
$15 - One-time payment
$5, $10 - Monthly payment
MADE IN
San Francisco, CA, United States
Negatives
Not a free game anymore.
What Is FooPets
Whether you just love cats and dogs, FooPets can become a great place for having your own little friend. Maybe you just want to relieve some stress from homework or just had a fight with your best friend and need some cheering up. A FooPets can bring you rest for your over-worked brain or a smile when it's needed.
FooPets is a wonderful real time game that allows you care for a pet without bringing the real thing into your home or possibly having better manners than your actual real world pet has ever had!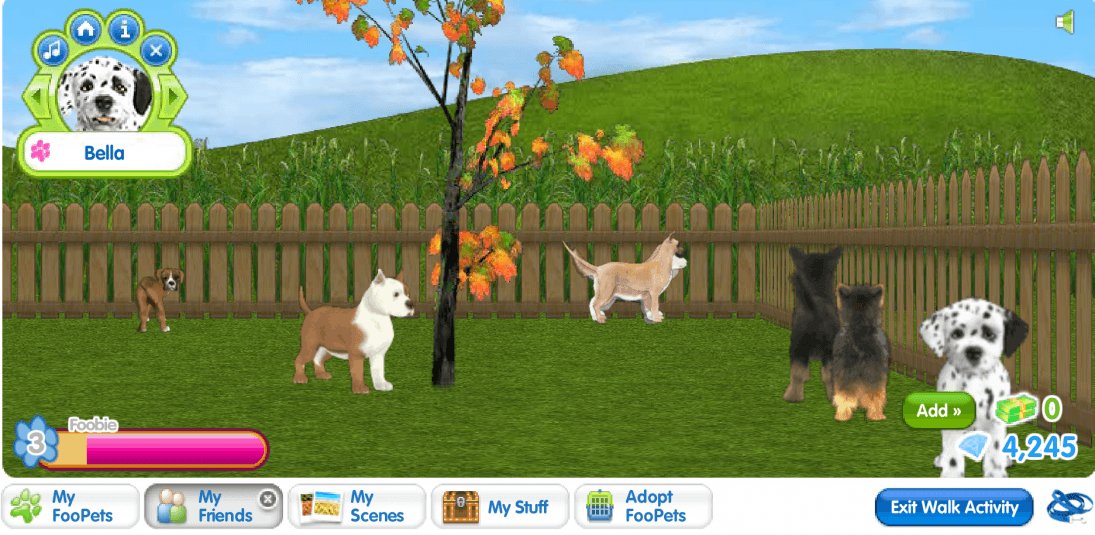 The Game
Before starting the game, you will have a large list of dogs and cats to choose your pet from. You are given the option of a dog or a cat and also the breed, gender, name and other great options.
Dogs
A few available breeds you might want to choose from are: Goldens, Poodles, Labs, Rottweilers and Dalmatians just to name just a few. Go through the list and find the perfect dog for you.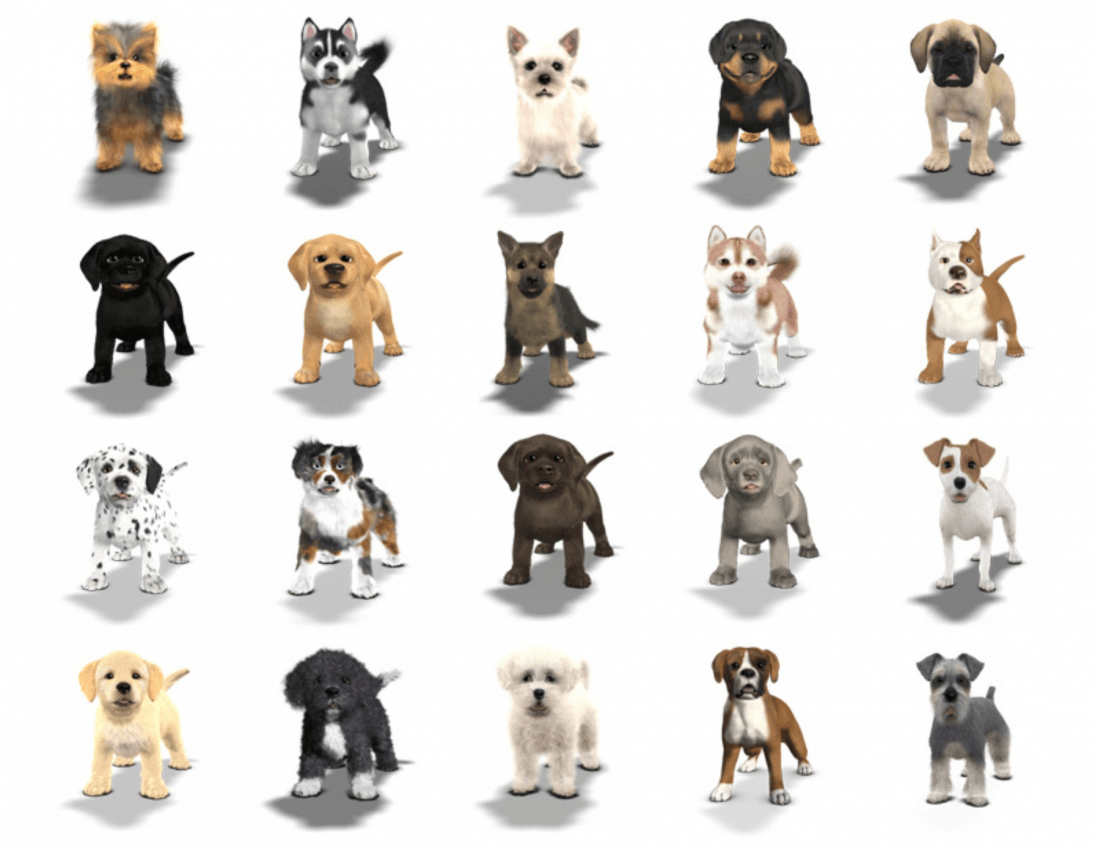 Cats
From Siamese to Persians, the selection is huge and I bet you'll have a tough time choosing just one!
Once you have chosen your pet, given him or her a name and have everything set up it's time to start taking care of your little friend. Taking care of your pet includes giving your pet water and food, training them and of course you must have cuddle time!
You should always check every 24 hours to make sure they have food, water, training and of course — cuddles!
If you are going to be away from home for a while, you can enlist your friends and other Foopets users to pet sit for you while you are gone!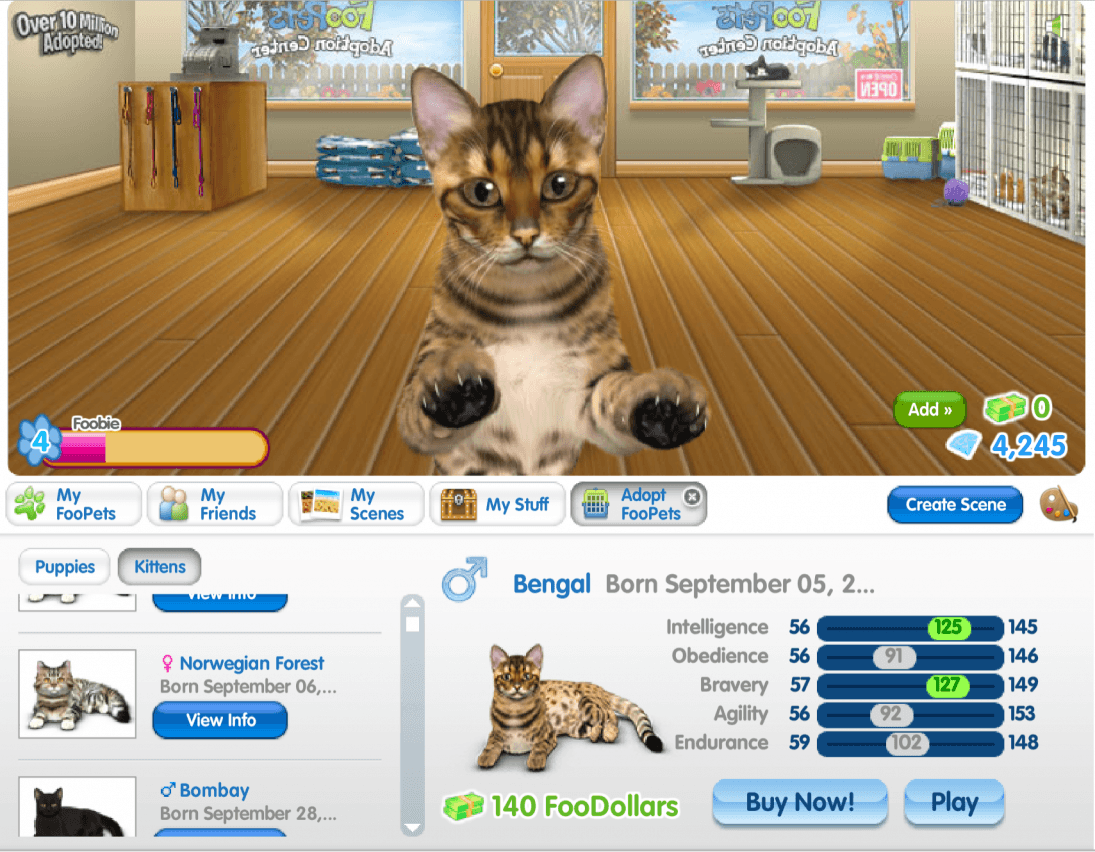 Here are more screenshots:
Your pet can live anywhere from 10 to 20 years depending on how wonderful you are as an owner. As you play, you can earn Foopets money to pay for your pet's food, vet visits and toys.  How cool is that!
Conclusion
FooPets is not only adorable but a great deal of fun! Invite your friends to join in on the fun and share stories and pictures of each other's new pet friends. FooPets is the perfect game for pet lovers and the single best pet friendship game anywhere! If you love pets, then you need to come join in on the fun!!  You will get carried away in love and affection for your new little companion.