OVERVIEW
November 19, 2018
PLATFORMS
PC, Android, iOS
PUBLISHER
Shmooze
Massive Play
ESRB RATING
Teen
Infrequent Use of Strong Language, Crude Humor, Suggestive Themes, Simulated Gambling
Positives
Many places to explore and games to play
Negatives
Low player population
Socialize, personalize, and have fun in GleamVille. You can customize your own character and home, you can travel around the city, you can meet new people, and you can make friends! It is everything a social game should be and much, much more. It is what you have wanted out of the genre. With the high quality build of it, you should have no trouble navigating and enjoying your time in the game, either. Do what you want, when you want. Make the world your own. Make the most out of every little detail that you can find in the vast and exciting world.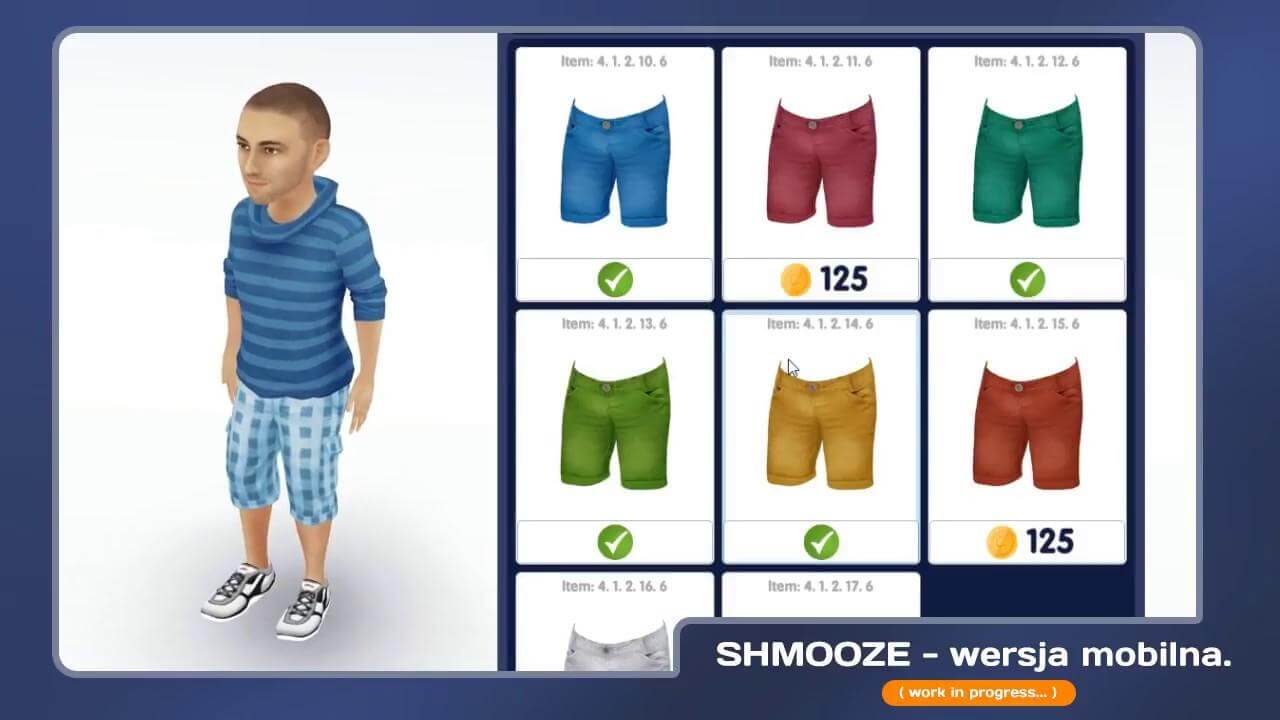 Before you jump into the rest of the game, you are going to want to make your avatar. Like any social game like this, you will have an avatar of your own that you will use when travelling and chatting. Choose male or female, and then choose the overall appearance. You can look casual, punk rock, classy, or anything else. You can look the way that you want to look. The large wardrobe selection means that nearly anything is possible for the citizens of GleamVille. You can play with nearly endless combinations of these items, too, to see what works for you.
Another wonderful feature of GleamVille is the room. Like most social games, you have your very own room. It is your virtual room. What separates this room from others like it is the customization options. Unlike most other games, you have an immense amount of possibilities. You can build walls, choose the walls and flooring, add whatever items you want, and truly personalize your space. It is more similar to games like The Sims than it is other social games. Show everyone your true style and personality with the items and aesthetic options that are available to you.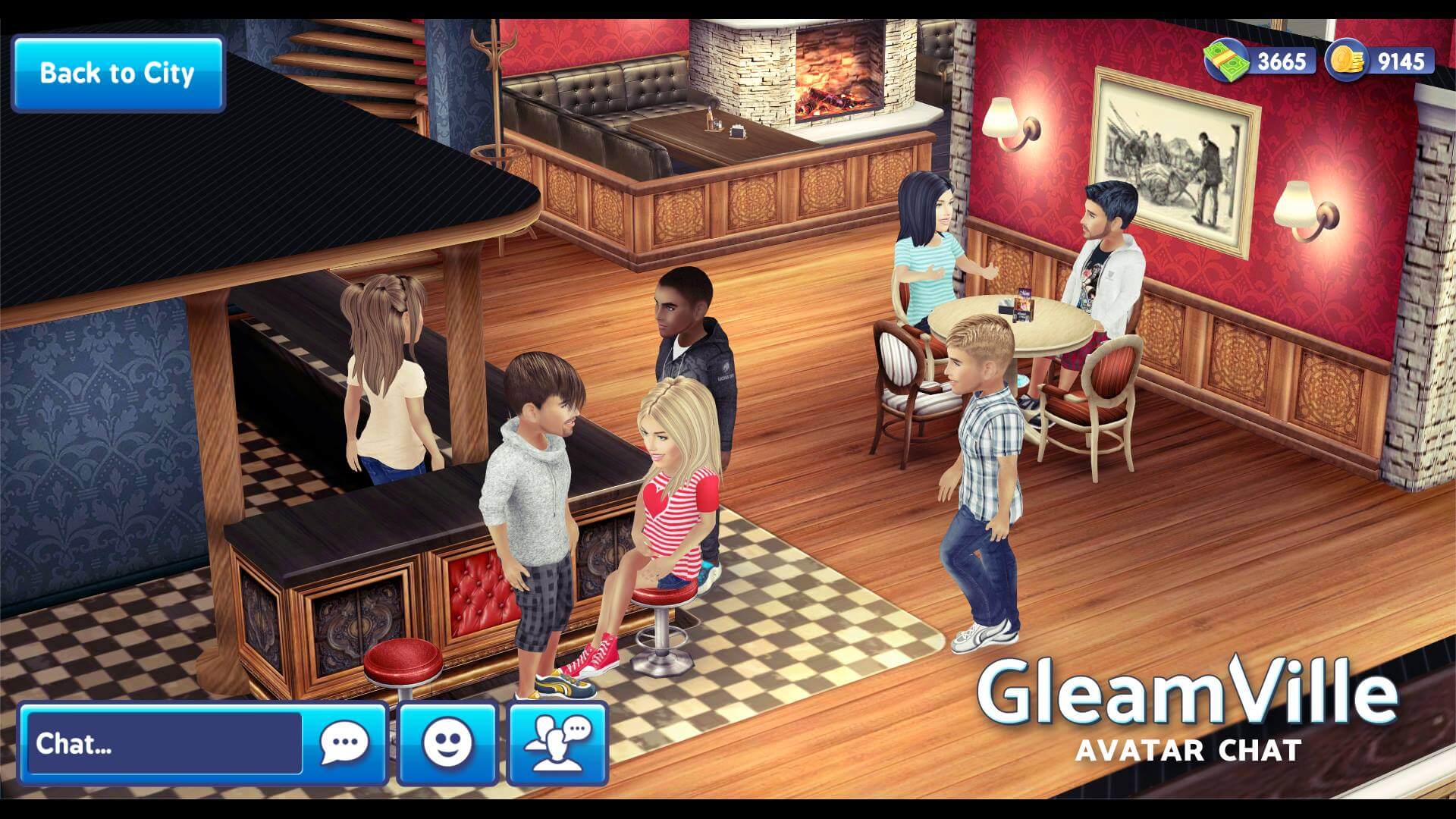 As you get ready to head out to the city, check what is around you. There are a few options when looking. Choose what suits you best and then jump right into it. Go around, meeting and chatting to new people. Make friends with them. Visit their homes, too, to get design ideas and to see what everyone else has done. As you do this, you will start to work your way up to level 2. This opens up more of the game to you, giving you way more to do.
GleamVille has mini-games. In order to earn currency, you will have to play these games. The mini-games offer a fun way to earn cash and play with friends. They are all games that you already know, such as card and sports games. Start playing and earning cash right away!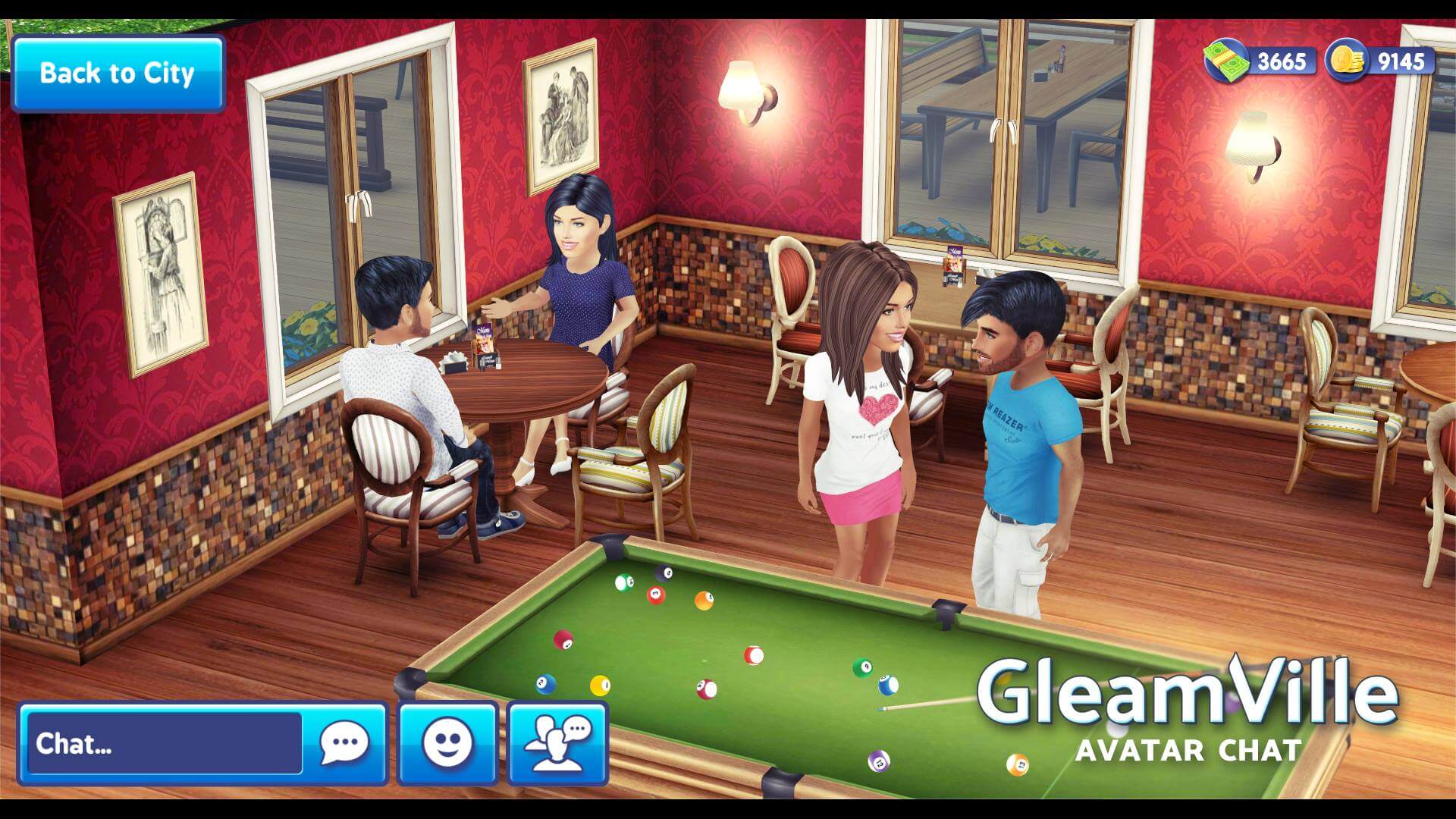 Here are more screenshots:
The most attractive aspect of GleamVille is how easy it is to play. Anyone can open it up and know what to do in seconds. It does not take an expert to navigate the game or handle any task. You can jump right into this world, customize and personalize, make friends, play games, and become a champion.
GleamVille is free to play.