Positives
Lots of rooms to explore.
Negatives
Graphics are outdated
Are you tired of boring virtual worlds that have nothing to offer?  Are you looking for a virtual game that really mimics real-life interaction, while still being fun and interesting to play? Well, Moove on over–and join Moove! Moove is a 3d virtual online world, developed by Bundesverband, which lets you play in a realistic virtual online world with friends, both old and new, and develop relationships while hosting parties and other hang-out sessions.
Moove is all about freedom and creative choices: you create your characters and you choose how you want to play the game! If you want to make friends, you can make friends; if you want to party, party! And if you want to do both, then no one is stopping you.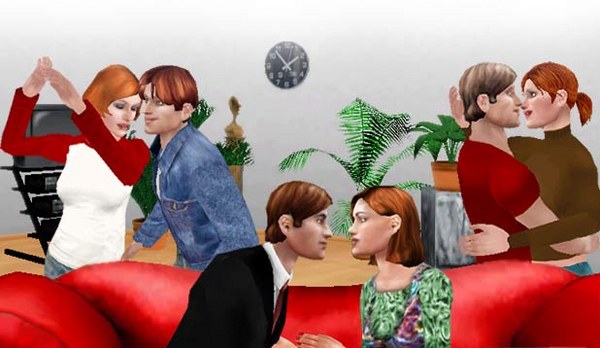 To start Moove, you'll need to first customize a personalize avatar. You can customize the character in a ton of different ways–how they look (such as eye color, hair color, and hair style) and what they wear. The game has a huge range of choices for fashion, so you won't have to worry about putting your character in something boring, dowdy, or just plain ugly. You can even have your character wear make-up!
In addition to creating your own character, Moove lets you create your very own 3D chat rooms. Unlike boring regular chat rooms, these 3D chat rooms can be customized like real "rooms"! And you can decorate them in a ton of different styles.
The rooms can be decorated with furniture, different types of floors, wall paper, and even decor like mirrors, dressing tables, and so much more. You can even change the style of the lights in the room to suit the occasion: soft light for a romantic date or flashing crazy lights for a party that is off the hook!
Maybe you want your character to be the life of the party. Well, there's no "maybe" about it with Moove! You can interact with people from all over the world, making friends and connections that will help make your virtual parties—whether they're rocking' club parties or stylish, sophisticated cocktail hours—the most happening in the Moove world.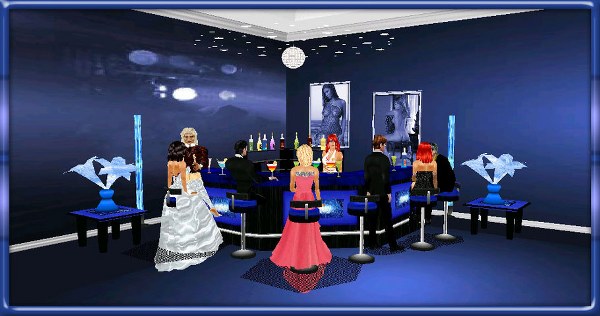 For more screenshots, click here.
And unlike similar virtual worlds, Moove lets you interact with other people in more complex and complicated ways. You can develop relationships, romantic or friendly, and even hug—or kiss!—on your dates.
If you are looking for a virtual world game that isn't about collecting pets or silly rewards, then look no further than Moove. Moove is all about customization, freedom—and building up friendships and relationships to last a virtual lifetime.
Moove is free to play.