NOTE: this game has been discontinued. Find similar games here: Social Worlds.
3D chat is one of the most interactive and customizable social networking games out there. It gives players a lot of control and the ability to do a lot of socializing and communicating with their peers. The virtual world in this game very much resembles the world that is around you.
It is made specifically for mature audiences so it will be a great place for adults to hang out without restriction. The game is set on a luxurious private beach resort in which you can relax by the pool side, go for a swim or spend some time chatting with friends. There is also a bar, dance club, a big penthouse, a personal movie theatre, pool, spa, and much more to keep you engaged for hours on end. There are many customizable features of this game to let players live out their imagination.
Upon signing up, you will be able to customize your avatar. Make it look exactly like you or however you want. There are advanced customization options to tweak everything to you character's eyebrow size. For the less detailed minded, there are general templates to choose from.
You have the ability to control every one of your character's actions and movements in this world. The process of doing this is rather simple; just pick a target to interact with and left click the icon to carry out the desired action. There is also the KIX dance game to enjoy as well. In the multiplayer dance game you have to press the right buttons to follow the beat. You gain more points for being precise. The game is just one of the many different fun things in 3D Chat.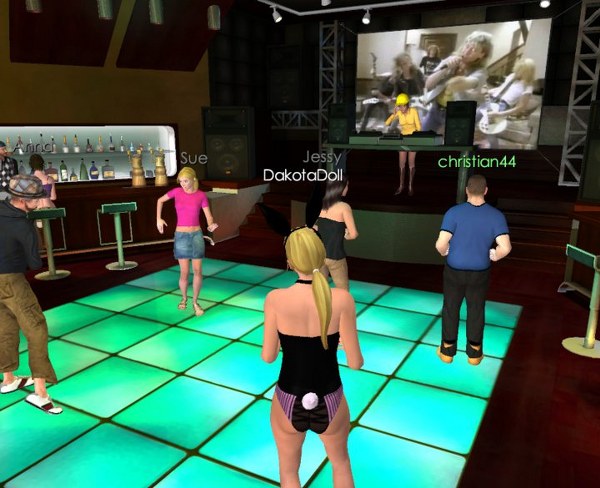 This game is the ideal virtual world for an adult audience. It is a social network, chat room, and entire three dimensional world in one. You and your avatar can do various things like eat at a restaurant or interact with other players in a realistic manner. You can even spend the night dancing at the club or play one of the many fun arcade games.
Since it is only for individuals aged eighteen and up, you can enjoy adult themed activities and conversations without worrying about being moderated or banned for inappropriateness.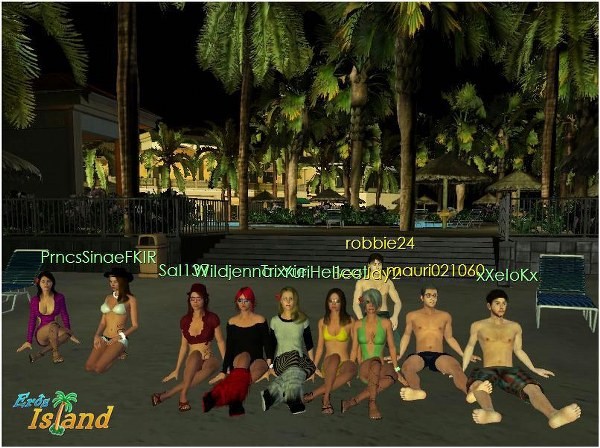 For more screenshots, click here.
There are many real world places to go so it will just be like going out and about in real life. Take a walk through the city and enjoy clubs, bars, the beach, and other places. Spend time socializing, customizing, or just relax and enjoy the scenery
Also available in this game is My3D Chat, which is a social network. You can create multiple different profiles to manifest different personas. Add friends and make yourself more available to others. Once you make new friends, keeping in touch will be easy with instant messaging and private messaging. This game is great to play when you just need to escape from the stresses of the real world and into another world where you are free to be who you want to be.
NOTE: this game has been discontinued. Find similar games here: Social Worlds.