Blue Mars Mobile is a mobile game that gives you the chance to do far more than most similar games ever could. Rather than just talking with friends, making up a simple avatar, and exploring a limited world, you have the chance to do everything that you want to do, even bringing your avatar into the real world, if only a bit. This game gives you options after options, and they are all looking better than the last. You can love the excitement here and the way that you can make it your own. Share your world, take it with you, and watch it become more amazing by the second.
Create and customize a 3D avatar in Blue Mars Mobile. Using the thousands of fashion items available here, you can design your avatar any way that you want to design it.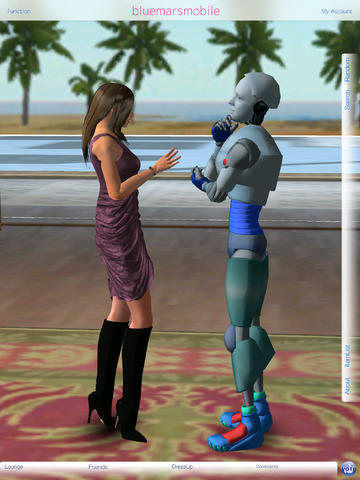 You can make it fit yourself, you can make it unique, and you can make it entertaining. Whether you want to have it look like you or you want to use your imagination a bit more, you can do it. The avatar creator on this game is extraordinary. It will keep you entertained as you meet new people, make friends, and take your avatar with you wherever you go.
Being a social game, of course Blue Mars Mobile is going to have chat rooms available to you. Move over to these rooms in order to meet new people and make friends. You can talk about your interests, you can enjoy the community, and you can have fun. There is always going to be someone new to meet here, and they came from across the globe. The community is outstanding so you do not have to worry about too many annoyances or difficulties, too. It is a great place to go if you want to make some new friends with ease.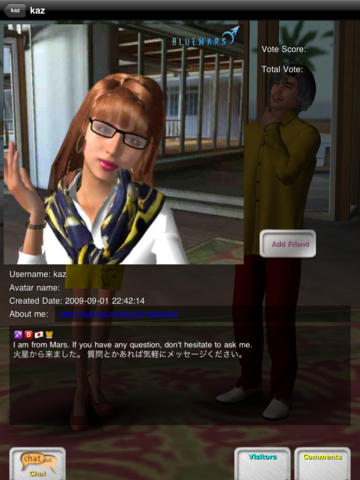 Loving your avatar? Then take it with you! Blue Mars Mobile gives you the chance to use their own version of augmented reality. Using your mobile device's camera, you can put your avatar into real life locations and take a photo or video of it. Simply bring your device up and have your avatar ready to play wherever you are.
It is easy to do this and it looks fantastic. You can share these images and videos on Facebook, Instagram, or with your friends. Show the world the places that you have gone with your avatar.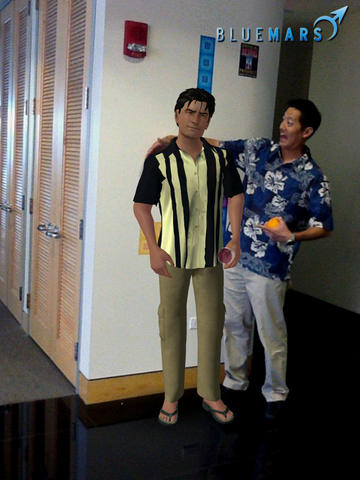 For more screenshots, click here.
Developers are going to love the game, too. Developers can create and share their very own content, getting themselves out there and exploring their own creativity. There are nearly limitless opportunities available here for developers.
If you have experience with developing and would like to see what you can do, or if you would like to make this game far more entertaining than it already is, then take advantage of the developer tools available here. It is easy to do and the results are incredible. This gives you the chance to truly personalize this game.
Blue Mars Mobile is free to play.