Blue Mars is an online 3D virtual world which is a step up above other virtual worlds in terms of the connectivity, security, concreteness and its ability to reach wide audiences. This game is spawned from the creator's imagination and vision to create a world set in a future time in which entire worlds are formed into the player's grasp.
The name Blue Mars is meant to represent endless possibilities and hope. This world has been created to be a means for artists and developers to bring in to fruition all of their personal creations. These creations are meant to be easily accessible for worldwide audiences and integrated into online technologies.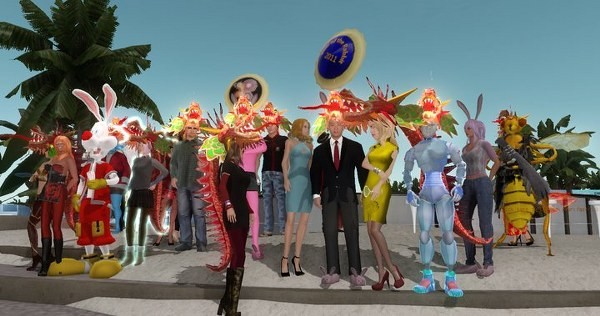 In Blue Mars, you participate in activities that are typical of any virtual world which include communicating with friends and other players, playing games, creating and further customizing your avatar, shopping, decorating your space, and participating in events and enjoying concerts. But Blue Mars has more depth and versatility than the average virtual world.
Anyone can download and play Blue Mars for free. Some aspects of the game can be accessed by paying for them, such as premium games, cities, and other pay to play and subscription based services. Other items like avatar shapes, hair, skins, clothing, behaviors, furniture, animations are available at a cost from third party developers.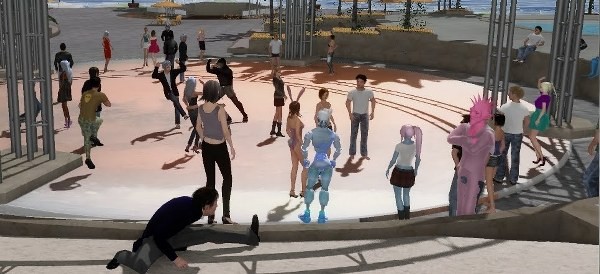 For the most part, the game is available for free and you can still enjoy the experience without having to pay a cent. In Blue Mars, you can build a variety of environments. The game is aimed at game developers, entrepreneurs, businesses, and educators who want to build 3D environments. It is also a great platform for anyone who wants to sell virtual items or run a business that has international appeal. There are many free tools available to assist in crafting virtual environments, 3D objects landscapes, games, and more. These are all rendered in high detail three dimensional graphics.
The game is set on an environment similar to mars. It features a terrestrial planet with realistically rendered characters and immersive environments that would remind anyone of the planet mars. The world consists of a group of different cities that include their own individual activities, themes, and attractions.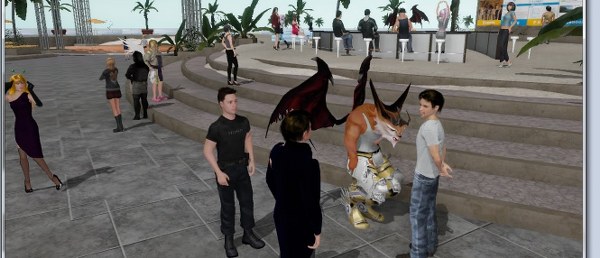 For more screenshots, click here.
The cities are all connected with a unified login system and have a participation based reward system that encourages players to explore all aspects of the world. The 3D MMORPG includes a world that is created by users. The player can interact with other players and move around as they please. There are many independently operated cities that have attractions of their own.
This game is one that promotes creativity in an online space and enables players to explore the limits to their imagination. The many customizable aspects and the freedom that the game grants the players is one of the main appealing characteristics of this game. It enables players to create whatever they imagine in a 3D space and meet with other like minds. There is so much to this game that one can never go bored or tired of playing it. It is truly a transcendent experience.
Blue Mars is free to play.