Have some adult fun in Ethan's New Client. You are, as the name suggests, a new client of Ethan, a personal trainer. As a personal trainer, he is going to help you – and you are going to help him in return. Make sure that you finish the complete workout before you can head off for some fun. In this game, there is a lot that you have to do. Finish all of the exercises if you want to join Ethan in the showers and sauna, where all of your hard work is really going to pay off. It is not easy getting there, but the reward is well worth it.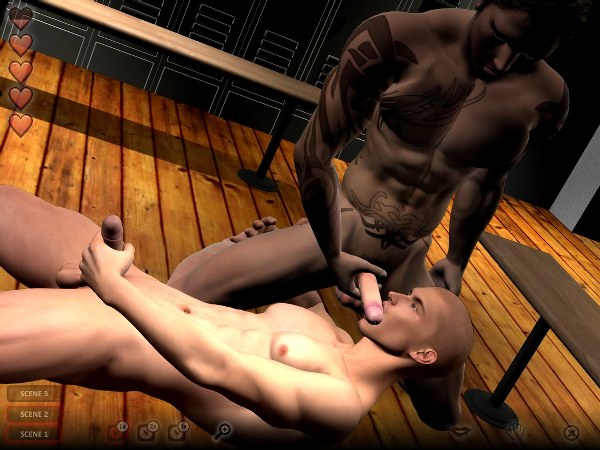 Ethan's New Client is an adult game. In it, you play as Ethan's client, trying to get fit through his exercises. You are going to start out easy, with a few exercises to complete. As you continue on, however, you are going to have to keep up with him. It gets hard and faster, and it may take a while to complete, but there is no giving up. You are going to have to push forward to complete every exercise he gives to you. With the number of exercises going up, and the difficulty on the rise with them, get ready to sweat.
You will have to copy him by doing the routines he shows to you. These routines, again, start off easy and small in numbers, but gradually grow. At the end, you will have to do eight exercises and you will have to keep up with him. This is not an easy thing to do, not for anyone. Ethan makes sure that you are putting in the sweat and effort if you are going to get your reward in the end. You will have to copy his routines exactly if you want to succeed.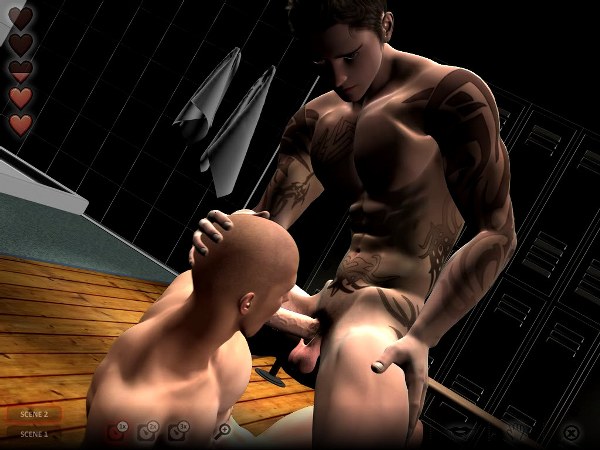 Success brings you to the showers and sauna. It is here where you get your reward, and where things start to get really steamy. You are not just relaxing after a hard work out, you are getting yourself a nice little reward for all your effort. This is where it turns into adult entertainment. Ethan's New Client is an adult gay sex game and, if you complete the exercises, you get to have some fun with Ethan. In the showers and sauna, you will have your way with each other all to your delight.
This game brings you adult entertainment in a beautiful way. The graphics are great, you have stunning men, and you have the attention to detail that you want in this game. From the anatomy to the movements, it all looks phenomenal. With this type of game, these graphics can make the experience go a long way. You have an engaging, enthralling game.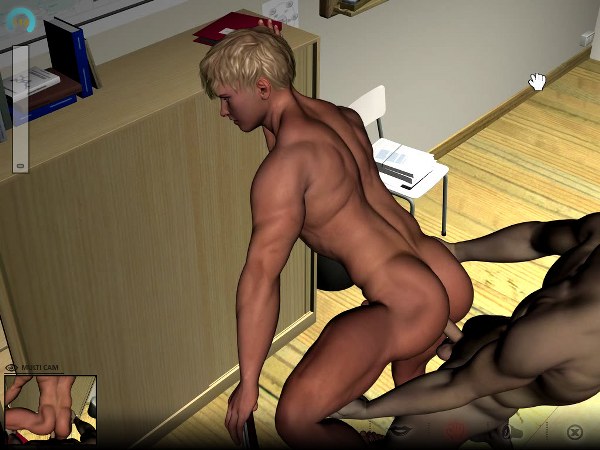 For more screenshots, click here.
Everything about the gameplay works, too. Ethan's New Client is a simple game that anyone can play and it does what it should. You come for a challenge and, primarily, adult entertainment. When you finish, you got everything you came for and more.