Our World
You know Our World is a wonderful virtual world for interacting with other players around the world and joining game lounges for a whole lot of fun!  Now bring the application on to your phone!
Our World For Your Mobile Phone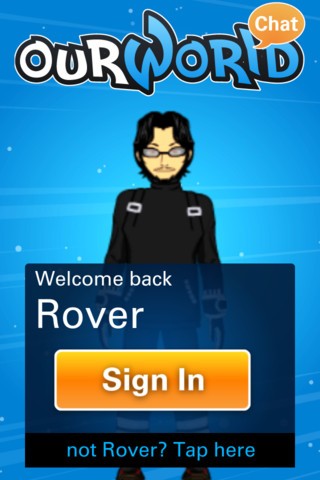 Our World's wonderful virtual world game can now keep you in touch with your friends on the Go!  It's the easiest thing in the world with Our World's interactive application!
What Will This Application Do
You will see when your friends are online and available to chat with or whisper chat with a particular friend online.  You can visit friends and even travel the wonderful islands of Our World.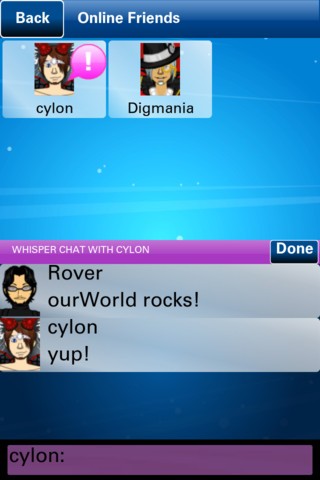 You can even buy gems quickly and easily through the "Buy More Gems" option in Our World.
Does This App Cost a King's Ransom?
No!  All these fun features are free! That's right!  You can enjoy all these features from the iTune Store absolutely free by installing the app Our World Chat  !  How simple is that!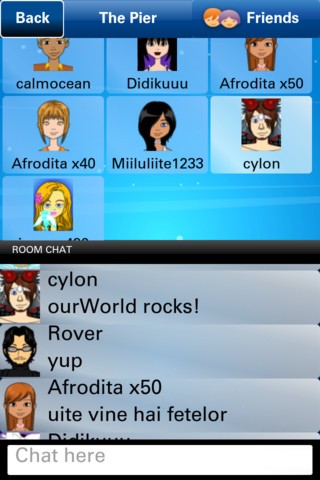 For more screenshots, click here.
It is important to note that this app is only available for iPhones, iPod Touch (3rd generation and up) and iPads.
So if you love Our World and want to check in to your stats, chat with friends and connect with others while you are out shopping or maybe in a classroom — this application is for you!
Our World Chat is free to play.