NOTE: this game has been discontinued. Find similar games here: Simulations.
The Sims Social is the 3D version of the super popular Sims collection. You will love this game because there is just so much to do! Start off by creating a unique avatar that will represent you in the virtual world. Customization reaches an all-new level here because of the number of options presented to you.
You can go to the extent of customizing traits and skills along with the appearance. Once you are done with that, you can explore the virtual world and do a number of things such as gardening, hanging out, decorating, and shopping. As the name suggests, you have to socialize in this game. Create different relationships with the people you meet including friends, best friends, foes, and lovers! Live life how you want to here!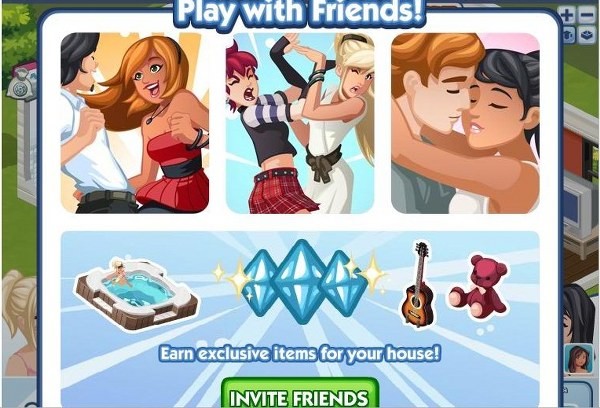 Synopsis
The Sims Social is a superb game that can be accessed through Facebook. Once you create your avatar, you can lead your own life. Make it simple or sophisticated – it is all up to you! You will find similarity in the concept with other games such as CityVille and YoVille.
In all these virtual worlds, you build your own world. When I say 'your' world, I literally mean it. You are free to do just about anything you want to right from shopping to working to decorating. You can also have lots of fun with neighbors, dancing, cooking, fighting, and simply relaxing!
Gameplay Overview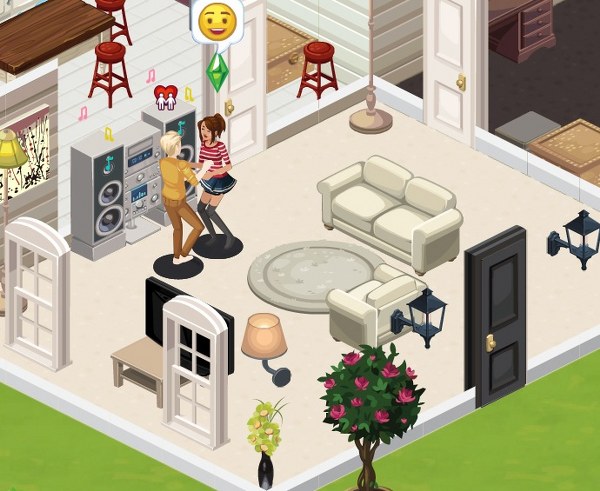 Choose what skills and traits you want to have in this game and get started immediately! Skills include cooking, art, and music among many. Traits include insane, great kisser, ogre, and night owl! You can also choose your personality. Are you romantic? Are you bad? Are you creative? Be who you want to be! Also, you have so much control on your character that you will be fascinated! You can even control his or her hygiene!
Live your dream life and take up a job that you love! The Sims Social is indeed a perfect world for FREE.
Be sure to take good care of your character and cater to basic needs. Doing all this a piece of cake because the interface is outstanding. Once you are set, you can go on various quests. The difficulty level of quests will increase gradually. You might also need your friends' help to finish a few quests.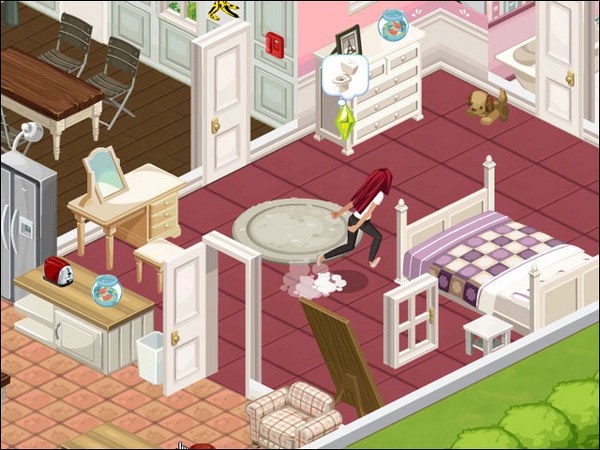 For more screenshots, click here.
It is pretty easy to make friends in this social game and that is what will attract you the most. You can add loads of friends to your list so that they help you as ad when required. Even when you are busy and can't stay at the keyboard, your friends will continue conversations and thus, things will never stop! You can come back whenever you can and pick up.
Coming to currency, you will see a lot of generosity here. Yes, the game is very generous and gives you loads of points right from the start. There are also Simoleons – the Sims currency that you can use to go shopping for various items. Along with these points and currency, you will see experience points. Using these points, you can go up the level ladder with ease.
The Sims Social is free to play.
More Games Like The Sims Social
NOTE: this game has been discontinued. Find similar games here: Simulations.