Vegas World gives you a new gaming and gambling experience. You have slots, poker, and bingo rolled into one social game. It puts you in an online casino hotel environment. You can play games, socialize with other players, customize yourself, and stay in a nice room. You have everything available to you here. Whether you preference is on the gambling itself or the social aspect of the game, it is hours of entertainment. You do not have to be an expert gambler to get in on this, either. You gambling with in-game currency and it is for players of all levels and preferences.
You have your own avatar in Vegas World. You can customize your avatar to look however you want it to look, choosing a design and style that fits you. Walking around and socializing in the game, you will see your avatar. Make sure that it is something that you like. If you want, you can update your appearance later with the money that you earn. You can also purchase gems, the premium currency in the game, to buy better items for your avatar.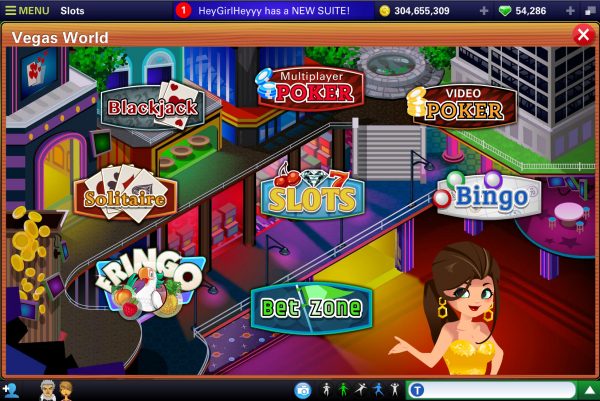 Along with an avatar, you will have a room. Vegas World is set in a hotel, where every character has his or her own hotel room. In your hotel room, you have some basics. If you do not like the way it looks, and want something that matches your high style, then no worries! Upgrading is possible. Use coins to upgrade your hotel throughout the game, turning it into a VIP lounge.
These are only the basics, and certainly not the draw of the game. The reason you want to play is the gambling. Using the coins, in-game currency, you will play a variety of casino games. You have Texas Hold 'Em, Bingo, Fringo, Video Poker, and a huge selection of slots. You can play any of them to earn more in-game currency.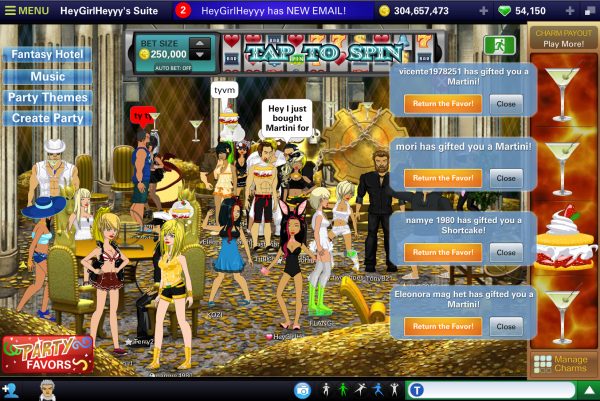 When it comes to the slots, you will only have a couple available to you at first. As you play through the game, you will open up more and more of them. There are a total of 18 slot games available, each one with its own unique appearance.
Since there is a variety of casino games, you can find something that fits you. Whether you are a social player or you prefer playing on your own, Vegas World has a game that will suit you. Thanks to the large community here, social players will always have someone for games. You can see the large amount of players when walking around the casino floor.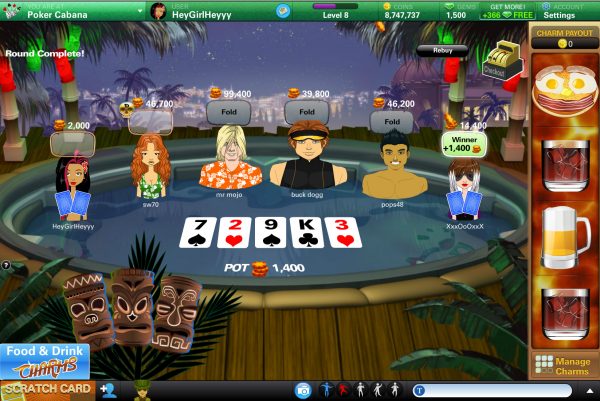 For more screenshots, click here.
Getting into and playing all of these games takes no effort whatsoever. For the most part, all of these games are straightforward and exactly what you would expect. The design of the game and the simplicity of it all makes it easy to jump right into playing it. You can enjoy the best of gambling, customizing, and socializing in one game with no hassle at all. Vegas World is ready to play now.
Vegas World is free to play.