What is Our World
Our World is a wonderful virtual world for interacting with other players around the world and joining game lounges for a whole lot of fun!
You can walk around and comment on other player's outfits, make new friends by sharing conversations, invite players to become friends and even email others through the in-game email system. Yes, you will have your very own email inbox where you can receive and send messages to others. Also, your email will give you new challenges and other valuable information regarding the game.
How To Start
When you first join Our World, you will personalize your avatar and then start decorating your own condo to uniquely fit your style and taste. This is not just a few items and decoration to choose from! You will find Our World's housing system is literally loaded with hundreds of types of decorations and furniture for your home. Just set up your home the way you would always want it to be!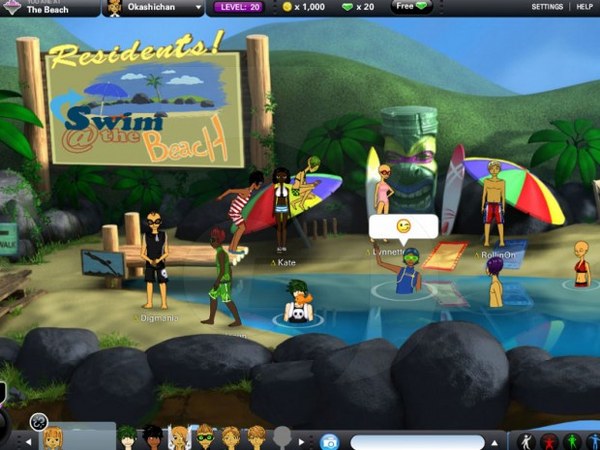 Our World Features
Directly outside your Condo, you will find a "Critter Garden". You use this garden to raise animals and then sell them for a profit. You simply purchase eggs and place them in their nests and that's it! The eggs will hatch and you are on your way to selling for a profit.
Mini Games
Our World gives you access to over 50 games from pool variations like 8-ball to Bejeweled or shooters.
Jump on board the "Around the World" game based on the famous Phileas Fogg's "Around The World in 80 Days".  Even if you only make it through the first 20 stages, you will still move on to another game.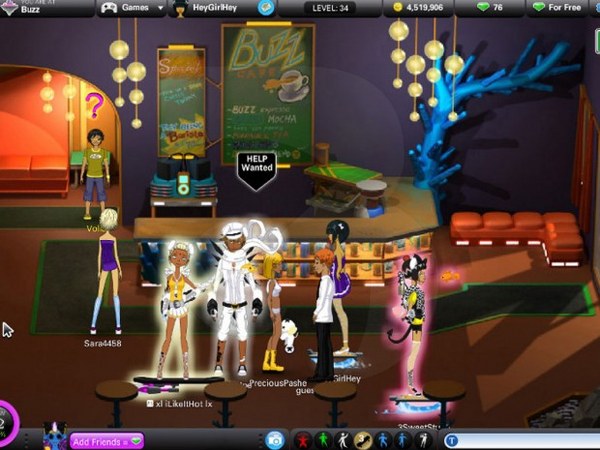 As you play the mini games, your Flow meter will fill up on the bottom left hand side of your screen. Each time your meter totally fills up, you will gain Flow Points which you use for Bubbler and Prize Wheel. Both these are very easy games where you can switch for coins, clothing and experience.
All in all, the mini games on Our World are a great deal of fun and are very high quality.
Also, as you exchange Flow for experience, you will also win other great items including more coins. In turn, you can use your coins to purchase furniture, clothes and many more items.
Our World Store
For more screenshots, click here.
You will find hundreds of clothing choices as well as accessories to choose from. If you do not want to wait until you collect enough coins for a specific item, you can use real cash to purchase the game's premium currency known as "diamonds".
Another wonderful feature is Our World's Mall. You will discover a multitude of stores and an international market, which is like an auction house. You will be able to sell and/or buy items from other players.
Summary
Our World is a fabulous place to hang out and meet other great people. This game is loaded with so many wonderful features and content, you will never be at a lack of things to do. If you don't join Our World, you will really be missing out and a great deal of fun for hours to come!
Our World is free to play.