OVERVIEW
Item Reviewed
Gentlemen's Club
October 27, 2021
PUBLISHER
Nutaku Publishing
ESRB RATING
Adults Only
Nudity
Strong Sexual Content
Negatives
Repetitive gameplay
Introduction
This game is all about Jo Fella. He is a former manager of the Gentlemen's Club, one of the best strip clubs in the city. For Jo Fella, it was all fun and games until his former boss Moe red-handedly caught him in bed with his wife, Trish. What happened next? Well, Jo Fella got fired right on the spot. It is then that he planned to open up an even bigger strip club in the same area. It was a way for him to claim Trish from his former boss. Now, you should not be the one worrying about all this because you will be living Jo Fella's life when you play this game.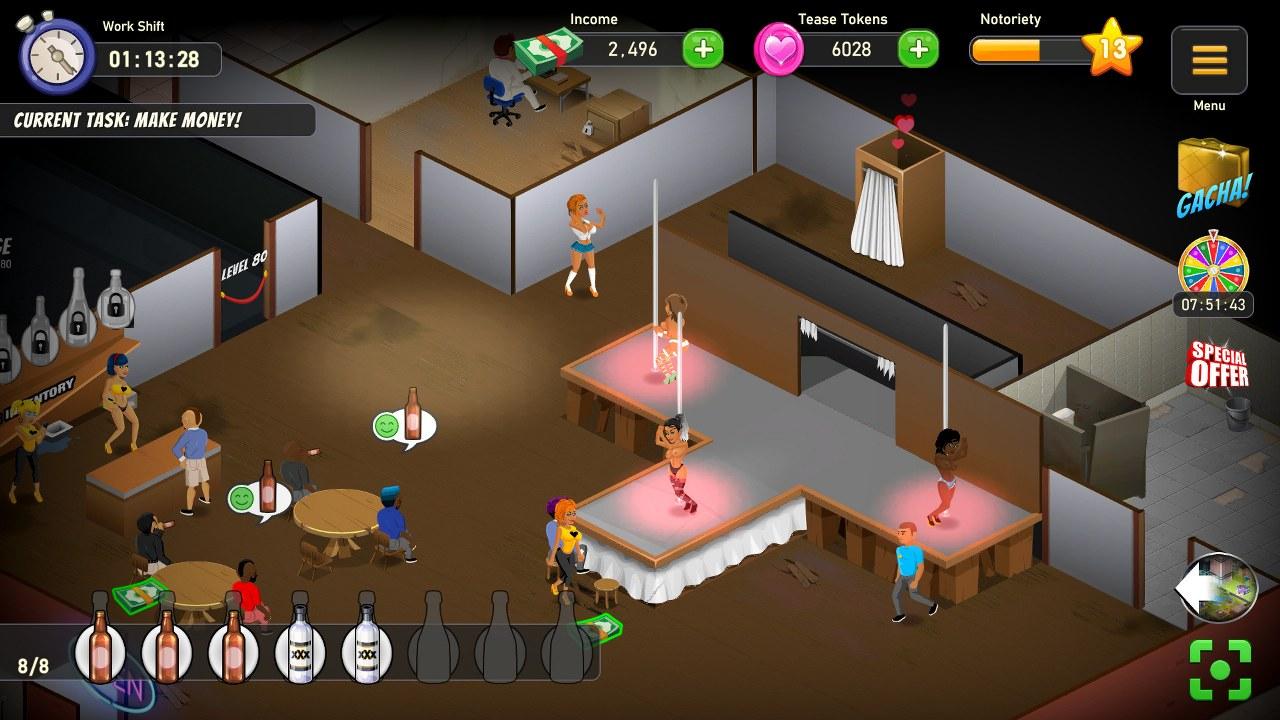 As a player, you need to make things easier for Jo Fella because you are him. You would be required to manage his dream club by making sure that it becomes a huge hit. While on the game, you would have to play business-related mini-games. You need to beat all of your enemies to get ahead in the game. It is the only way you as Jo Fella will be able to take your strip club to unimaginable heights.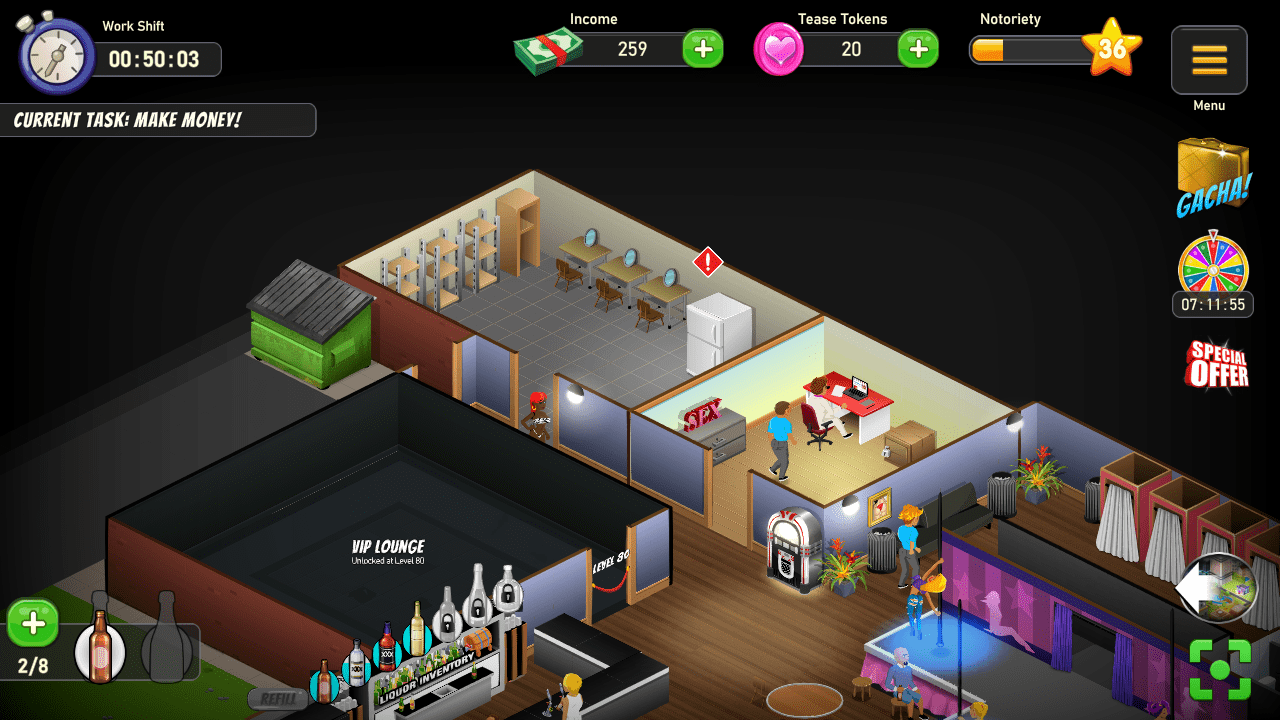 Another thing that you would be required to do when playing this game is to look for sexy strippers who will help in entertaining your customers. You would have to upgrade the skills of the strippers that you choose for the job so that your customers have a pleasurable experience at the club. When you start upgrading the game, you would find ways to unlock erotic H-scenes of the staff that works for you.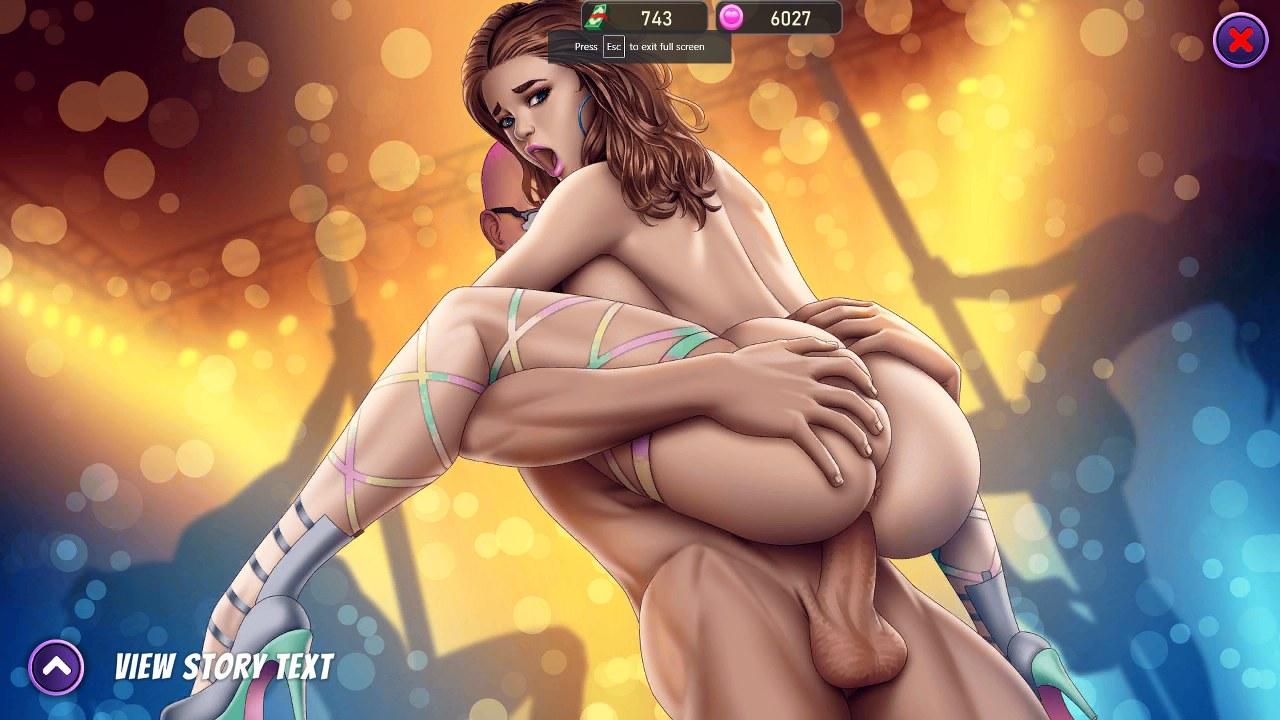 What is the storyline of Gentlemen's Club?
The storyline of Gentlemen's Club is nothing unconventional. It is something that you might have watched and had fun with while watching porn. Thus, it gives you all the more reasons to download this game and get a hang of it. There is a certain level of mystery attached to this game. You are caught having sex with your former boss' wife. You get fired from a job that you love. Now, you want to claim your lady love while launching your strip club at the same time.
It is now completely on you how you would take care of things. You can either make the new strip a huge success in town and get back to Moe or you could just become a sore loser who is left empty-handed at the end of the day. It is a free game that comes with around 60+ uncensored sexy images.
Here are more screenshots:
What are the key features of Gentlemen's Club?
Here is a list of the key features of this game:
Free to play
60+ sex scenes accompanied by steamy XXX stories
A storyline with fun plot twists
Misadventures
Interactive animated mini-games
40+ characters to unlock with full bios
Upgraded club items
Staff skills
Liquors
Customizing the club according to your liking
You are your boss there
Stop waiting and start playing Gentlemen's Club today!
Gentlemen's Club is free to play.