OVERVIEW
November 19, 2018
LANGUAGES
English, Danish, German, Estonian, Spanish, French, Bosnian, Italian, Lithuanian, Hungarian, Norwegian, Polish, Portuguese, Romanian, Finnish, Swedish, Turkish, Bulgarian, Russian, Chinese
MADE IN
Gustavsberg, Sweden
ESRB RATING
Adults Only
Sexual Content, Use of Drugs
Popmundo is a great online role playing game which you may know as Popomundo. This game has a community that lets players work hard and strive to achieve fame in a world of virtual music industries. Played in real time, it is constantly going, whether your log in or not.
The goal of this game is for you to aim for stardom. Although this may sound easy, think again! This is one tough world to try and break. Let's walk through it together – When you reach the login screen there will be two options to choose from. It allows you to login through Facebook and you can also register via email.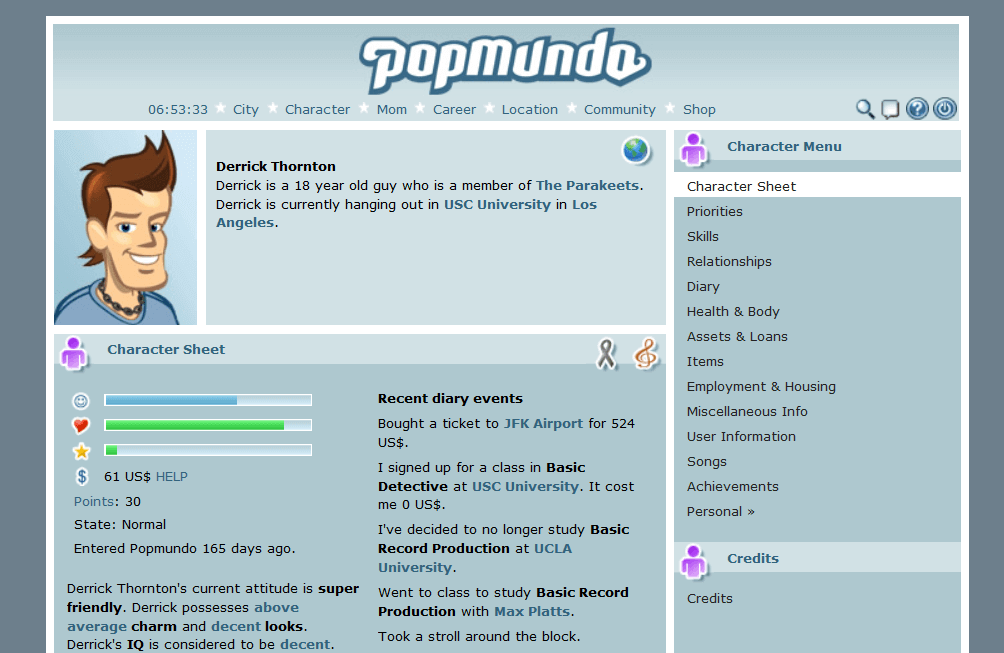 While signing in you will be prompt to decide what you want your character's name and age to be, along with the city you are going to be living in. After all this has been completed, you can begin your new adventure and take a journey to become a rock star or maybe a doctor (let's get to this later). After your character has been created you'll be thinking, "Now what." Not to worry, Popmundo has designed this so that new players get the help they need in the beginning, you can call it "mom," since, after all, it does guide you! It will give you specific tasks to complete, like your mom would give you chores, and this mom, like your real mom – will give you a shove in the right direction.
You can earn achievements!
However, you will be able to skip many of the tasks given to you, although, they do benefit you by putting achievements into your account and you receive at least 10 points, possibly more every time you have completed them. While on the subject of achievements, if you have a band and give your first concert ever, think of this as a milestone for you will also receive an achievement to show in your profile and to show all your friends and family (take a sneak peek at the preview below).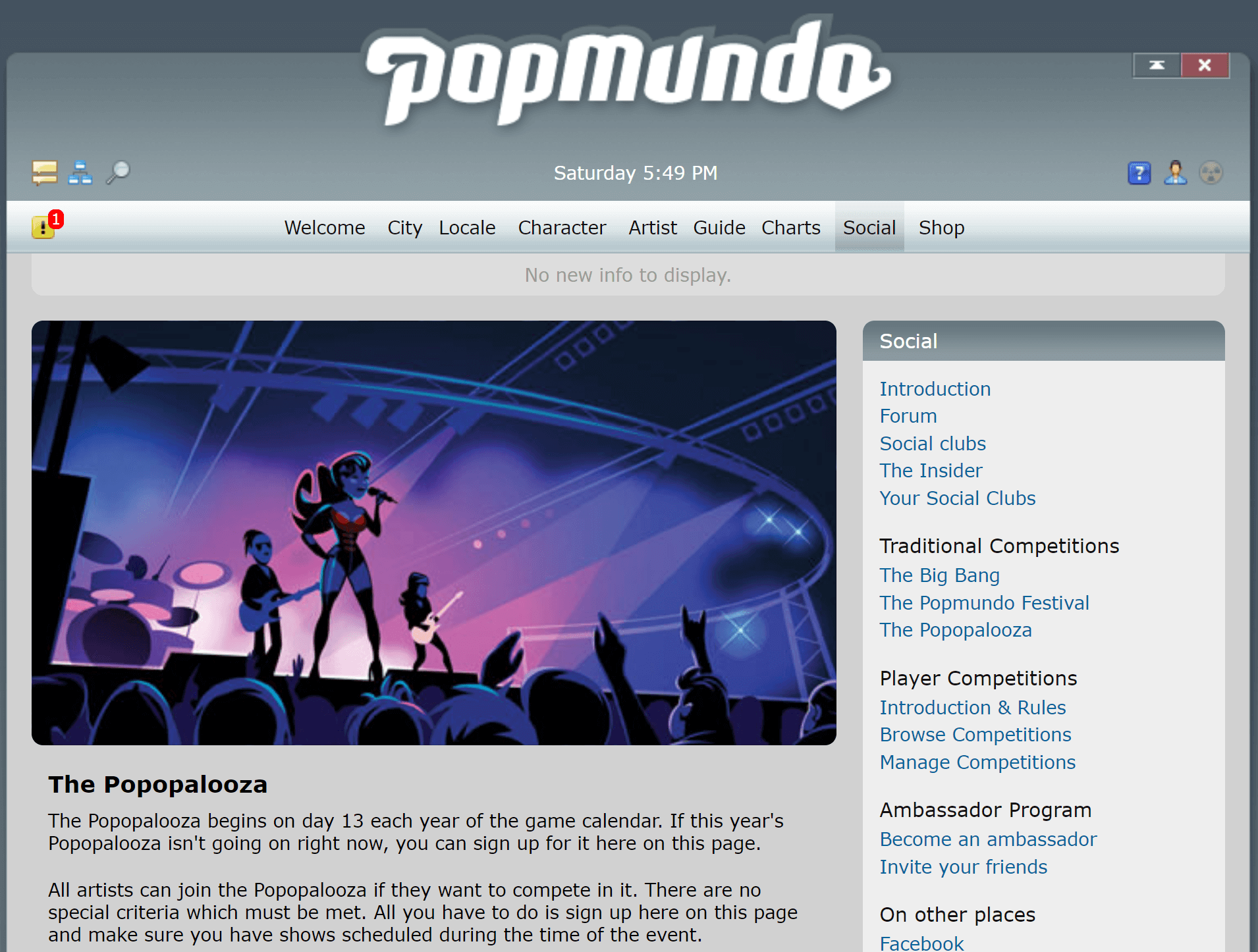 Every time you receive an achievement it will let you choose the three you feel are the best and they will be displayed so that others can view them when they visit your profile.
That's not all, throughout Popmundo you will have a variety of other jobs where you can receive achievements. It offers positions such as being a fireman, a doctor, and even a police officer. It also gives you the opportunity to have your very own record label, which is something you have to get a company license for, and it doesn't come cheap.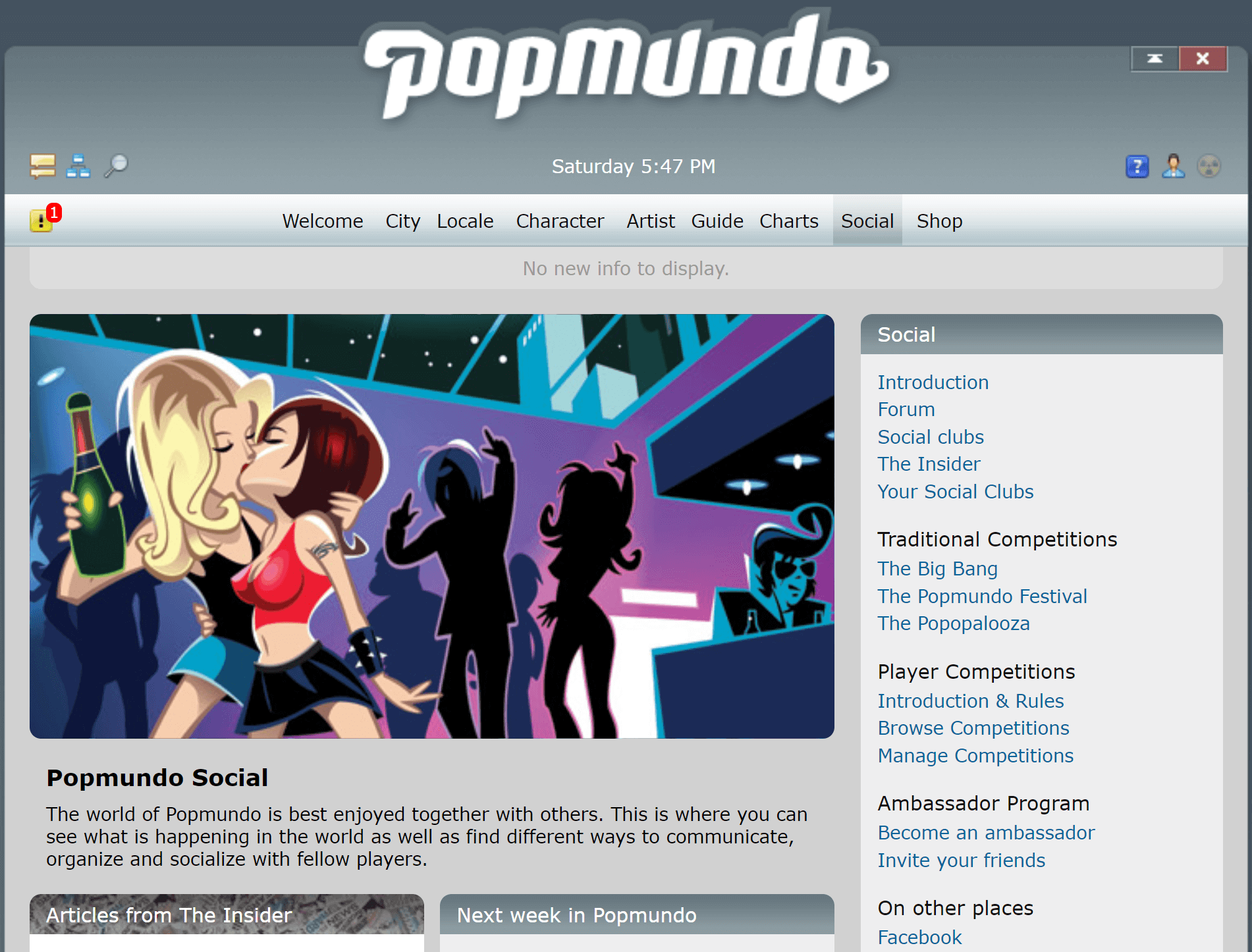 Here are more screenshots:
Character improvising
Another interesting thing about Popmundo is that it allows players to get married to another player that's in the game. That's still not all, are you ready for this? Yes, it lets you and the one you marry have children.
Functions
It has detailed graphics, which the creators have done a great job at designing to give you that special experience.
Popmundo is free to play.