Positives
Lightweight interface.
Negatives
Windows-only client.
Twinity is an excellent 3D virtual world that lets you customize your character to start off with and then enter the world if plenty of activities. The activities include chatting with the other users, shopping, and partying. Customizing your character is not the only place where you show your creativity.
In this virtual world you live in virtual city in your very own virtual apartment. It is up to you to design your apartment as well! Here, you also have the chance to explore Berlin, Singapore, and other virtual cities while chatting away with your new friends. There is nothing to wait for now, is there? Join immediately and explore various possibilities here!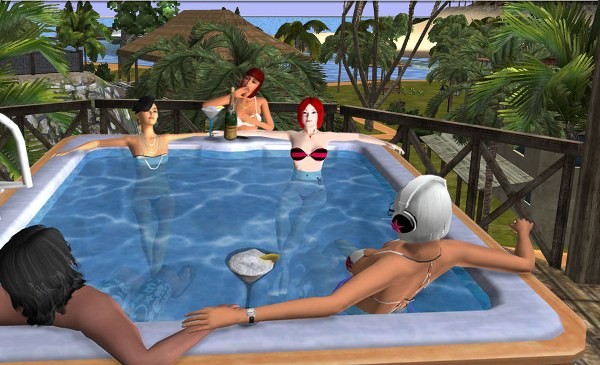 Twinity is not like other virtual worlds. It stands apart because of the fact that it is almost like reality. In this 3D virtual world you will find excellent replicas of cities across the globe. This is, in fact, the first 3D virtual world to do so! You can check out all these real-life cities virtually and explore them to your heart's content.
The game lets you explore, chat, and design your own apartment. The game also lets you shop around and have lots of fun. Here are some of the features that you can enjoy: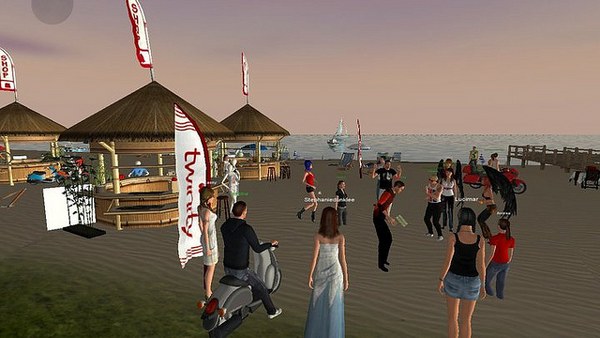 Style your character exactly as you want. Look like you always wanted to look in real life!
Explore plenty of cities, which you have always admired and dreamed of visiting. Cities here include Berlin, London, and Singapore.
Create your own home according to your imagination.
Play, work, and live in your own virtual world with real people!
Customization of your Avatar
Remember that your avatar represents you. That is why you should make sure you customize him/her properly. You are allowed to use your real name and upload your real photograph through the app named Photofit if you wish to. You can use this photo to customize your avatar so that the face of the avatar resembles your face in reality.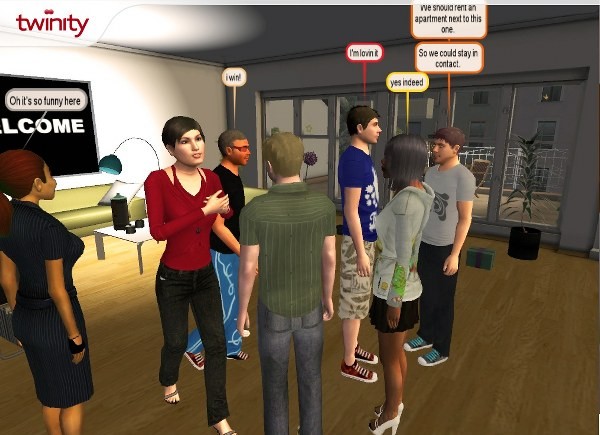 For more screenshots, click here.
Globals
Globals is nothing but the currency in this virtual world. One Euro equals Ninety Globals. You can use the money to buy clothes, your apartment, furniture, and various animations. In order to earn the money you will have to attend contests and events in this virtual world.
Content
If you wish to, you can also become a content creator here. You can then sell whatever you create and earn money. You can set up club, lounge, shop, or apartment and host various events. The starter apartment is given to all users upon sign up and you can decorate it with various furniture items. You are also allowed to create furniture yourself! If you want to buy a better apartment you can go to the real estate agency on the homepage of this virtual world.
Twinity is free to play.