OVERVIEW
Item Reviewed
3D Gay Villa 2
November 19, 2018
MADE IN
Innsbruck, Austria
ESRB RATING
Adults Only
Nudity, Strong Sexual Content, Strong Language
Positives
Wide variety of options and customizations capabilities..
Negatives
It can get expensive.
Living the life of luxury, full of sex and adventure, is within your grasp – and you can have it all from your computer. 3D GayVilla 2 gives you an experience centered around enjoyment and excitement. You can meet others, customize, and, of course, have sex. It is the lifestyle you have always wanted, right at your fingertips.
It is your wildest fantasies and everything you want in your dream life. You can live in a beautiful place, surrounded by the hottest people you have ever seen, and you can have sex with them all. So long as they are ready and willing, sex is a couple clicks away.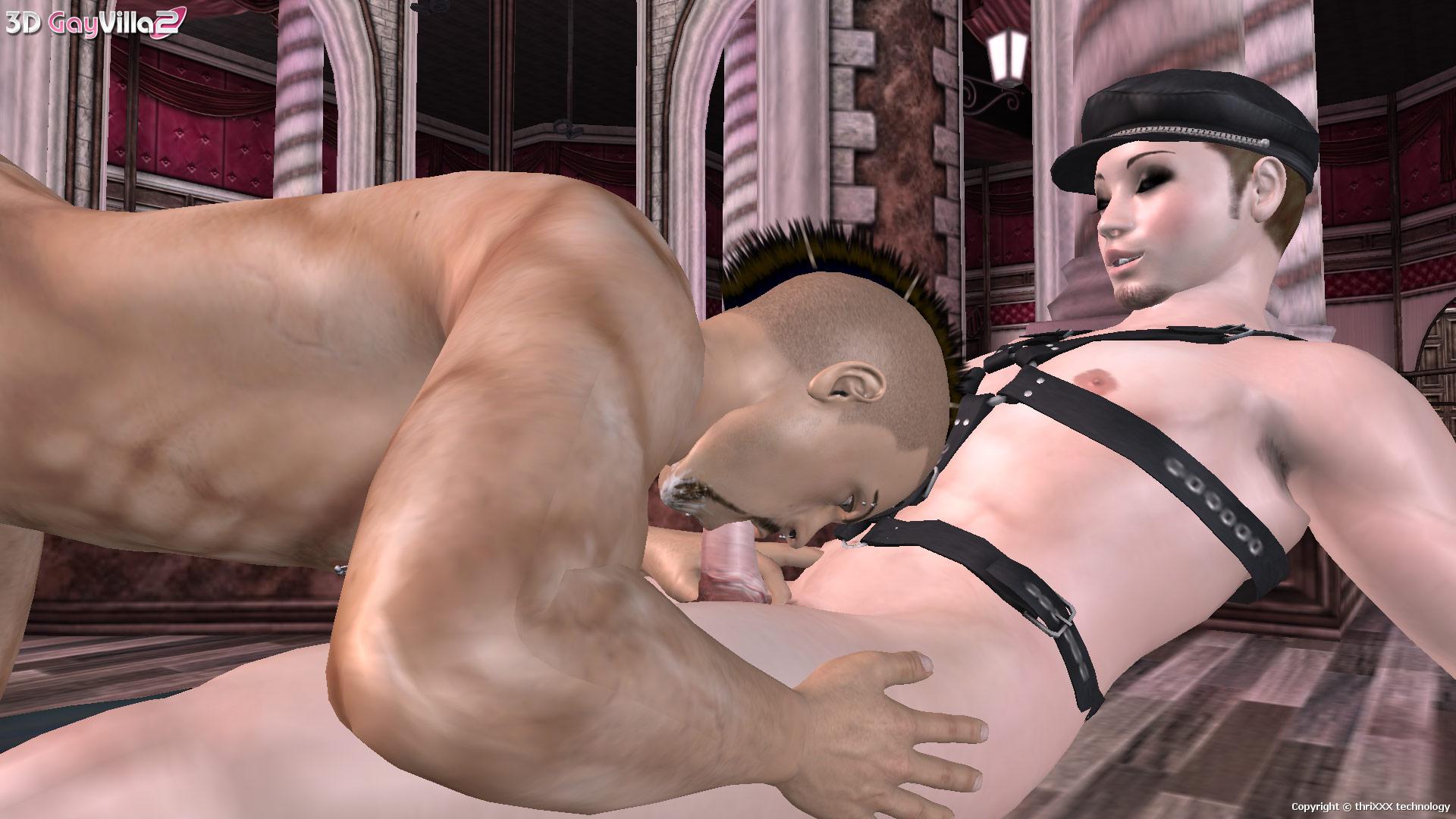 If you are more interested in watching what others can do, you can do that, too. If you are not in the mood for chatting or simply do not want to put in the effort, you can view other members' acts. Enjoy it just as much, but without having to do any of the work yourself.
If you do want to get involved and find someone, it is a simple thing to do. All you have to do is go out there and chat with others. Find other members and see who wants to have sex. There are always members ready to get down.
For those new to the game, or the genre in general, it is not that difficult to get started. A free member will have some options and freedom, with restrictions. You can still have fun, just not as much as you could otherwise. Anyone hoping to add to their experience can pay for a membership, which unlocks more content of the site.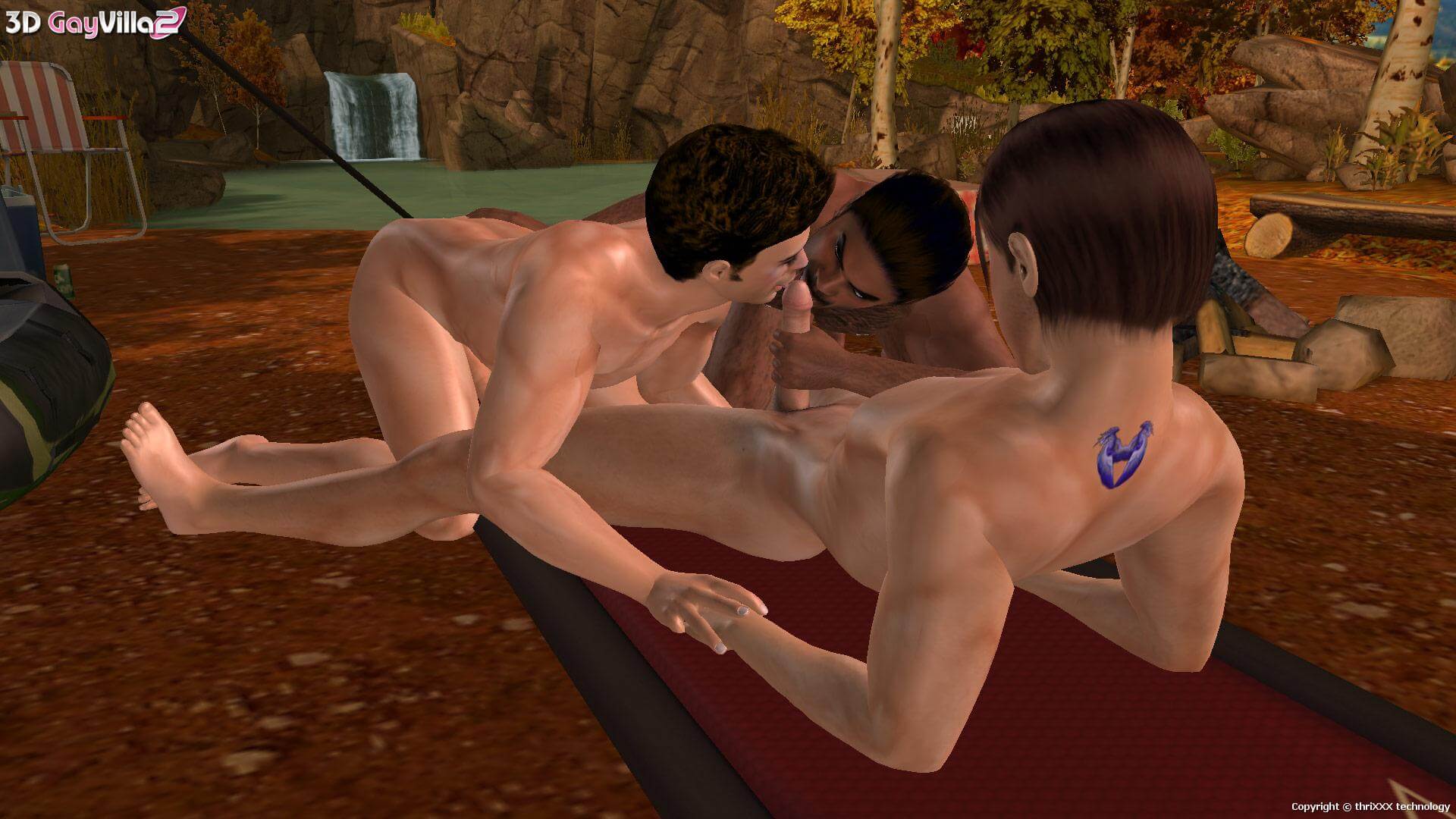 With so much going for the game, including customization, multiple positions, toys, and more, it is not hard to see why so much jump into this. Anyone interested in that ultimate gay fantasy will adore what this offers.
Granted, it does not have much going for it when it comes to a story, but that is not going to get in the way too much. The main story itself is what you would expect from just about any sex game. It is not the main attraction nor does it have a lot to draw you in. It is there to add to the experience.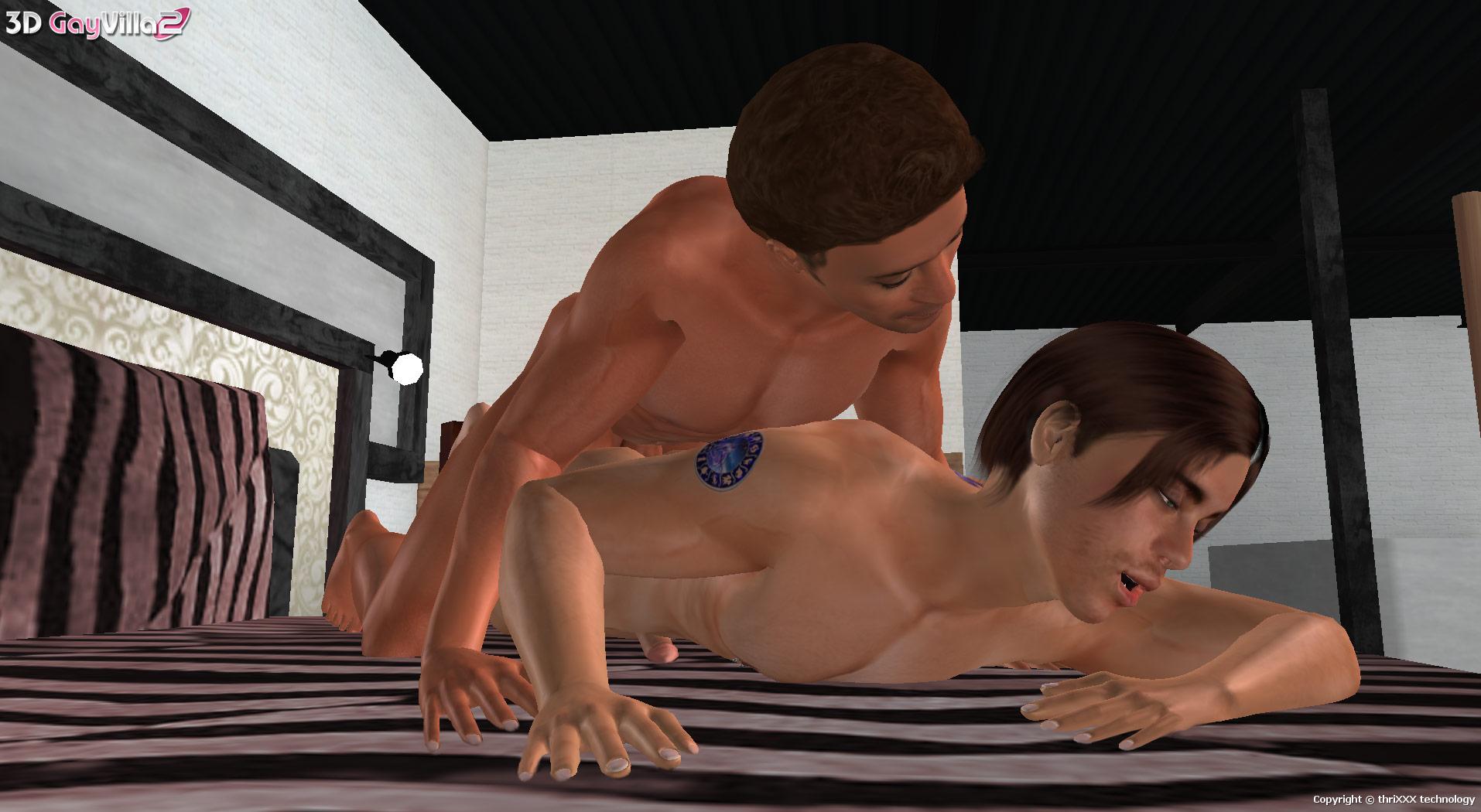 Here are more screenshots:
The real draw is the sex itself and the community. When you play 3D GayVilla 2, you play because you want to have sex in a realistic, engaging environment. You want to feel as if you are there, ready to party. With customization options and the people here, you have just that.
Wear what you want and have fun with everyone around you in 3D GayVilla. It is a world of gay sex ready for you to join in. Party with others like you who want to have fun and who want to experience life in an exciting way. Make friends, customize your avatar, go through all that the game offers, and have sex whenever you want. No need to fantasize when it is all right here.