OVERVIEW
November 19, 2018
PUBLISHER
Redbana Corporation
ESRB RATING
Teen
Suggestive Themes, Language
Positives
More than 20 game modes to choose from.
Fans of Dance Revolution will surely love Audition, another fun music game that has similar game play. The gameplay consists of using arrow keys on your keyboard to follow the arrows shown on the screen. The game features some of the most current top hits so you enjoy playing and listening to some of the best music there is.
There are also various modes that make this game playable for hours on end. You can create a customizable avatar in this game and earn points to buy accessories and clothing by engaging in battles. However, many of the items in the store require real money to purchase. But this game can be enjoyed all the same without purchasing the items.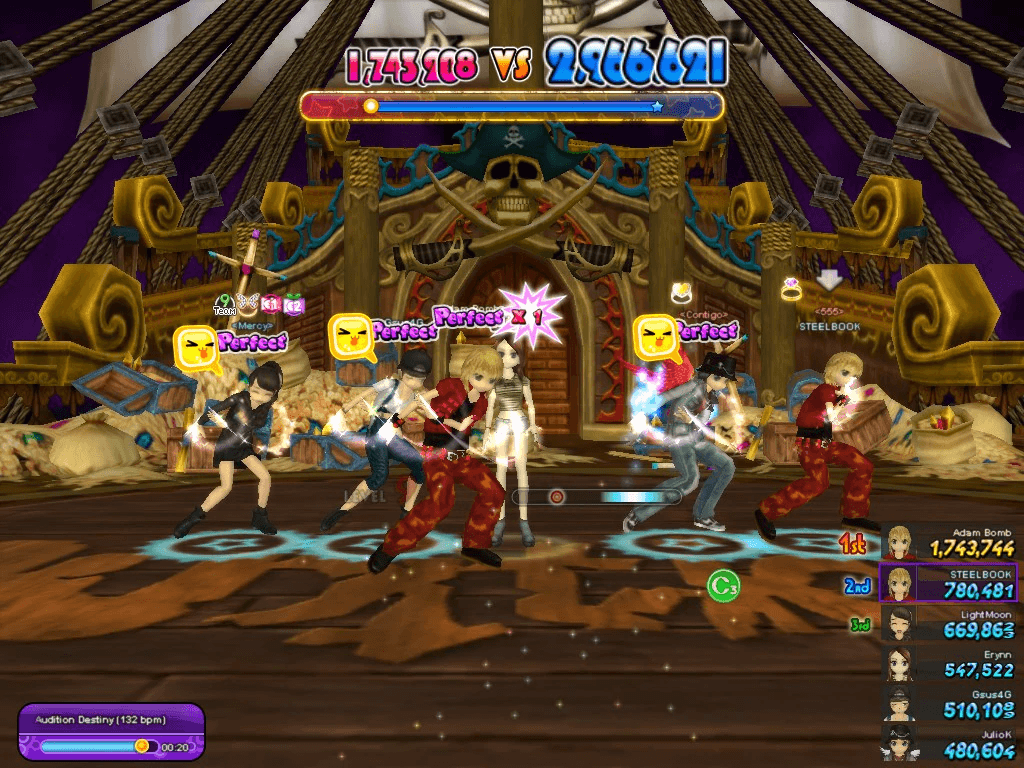 Music fans and fans of fun, casual games will enjoy this game a lot. It is challenging but not overly difficult to play. It offers enough of a challenge for hardcore gamers while casual gamers will be able to keep up and enjoy it.
Audition can be played alone or against others. There are many different game modes that have single player and multiplayer capabilities. The gameplay is very simple and involves only pressing the space bar and the direction keys. Just makes sure to keep up with the speed of the arrows on the screen.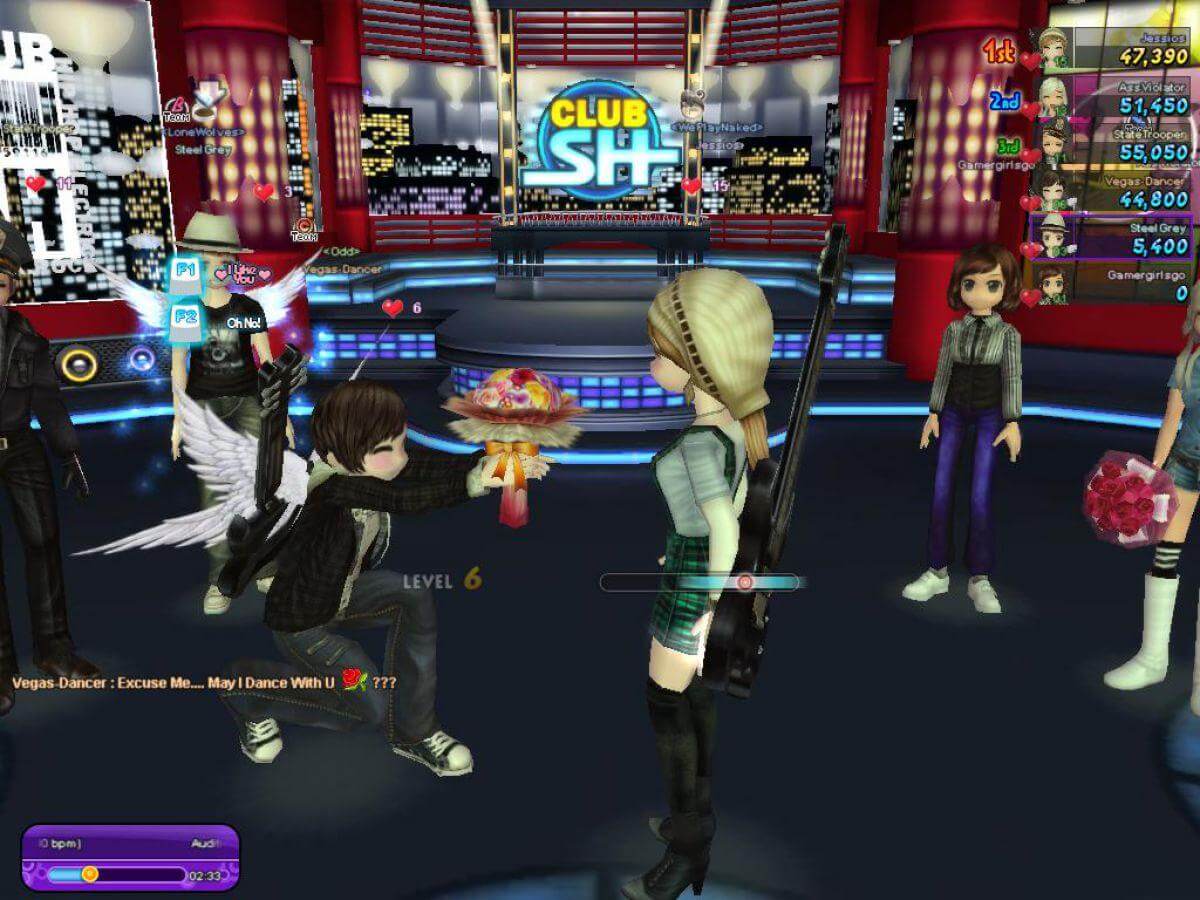 Watching the choreographed dance moves is an entertaining experience. While playing, you can create a room or join an existing one. There is also a merchandise store in which you can buy items for your personalized character. There are thousands of items to choose from like pants, shirts, shoes, hairstyles, and even different faces. When competing against other players, you can receive a reward of a Den or Beat. These can be redeemed for clothes and accessories in the shop.
The game features lots of different game modes as well. The practice mode is used to hone your skills. In the Normal Individual mode, you can battle one to six players at the same time and compete in four different levels which include freestyle 1 and 2, normal, and finishing move. In the Choreography mode, you must dance to keep up with your opponent. In the Freestyle mode, you can make teams of multiple people and battle against each to see who is the best dancer.
Here are more screenshots:
The Sync 8 mode allows you move in four different ways. The NPC Battle Mode needs at least five players and enables you to have a multiplayer battle. In total there are over twenty game modes to choose from. The game is update constantly so there is always new clothing, dance moves, music and new content added regularly.
This game has a lot of variety and endless fun for gameplay. Customizing your character is a part of the game you can enjoy to make your character look the best on the dance floor. If you like music and dancing, then you will find this game to be thrilling and exciting. With all of the modes and multiplayer, its great to play with friends or alone.
Audition is free to play.