OVERVIEW
October 16, 2021
LANGUAGES
English, German, French, Spanish
PUBLISHER
Nutaku Publishing
ESRB RATING
Adults Only
Nudity
Negatives
Repetitive gameplay
If you are someone who is into hentai hero games then Fap CEO is the one for you. The game is from the adult game experts of Nutaku. The main idea of this game is to give you a video chat atmosphere as a player. You would be required to build your adult chat empire of sorts. There are elements of both romance and management that can be found in the game. You can easily expand your virtual adult chat network with the help of this game.
When you are playing Fap CEO, you can interact with different hot chicks in the game. Yes, you read that correctly. The hot babes in the game have their personalities and distinctive features that set them apart. If you want to talk to them, you would have to unlock more levels and content. The more you get to know them, the closer you would get to them.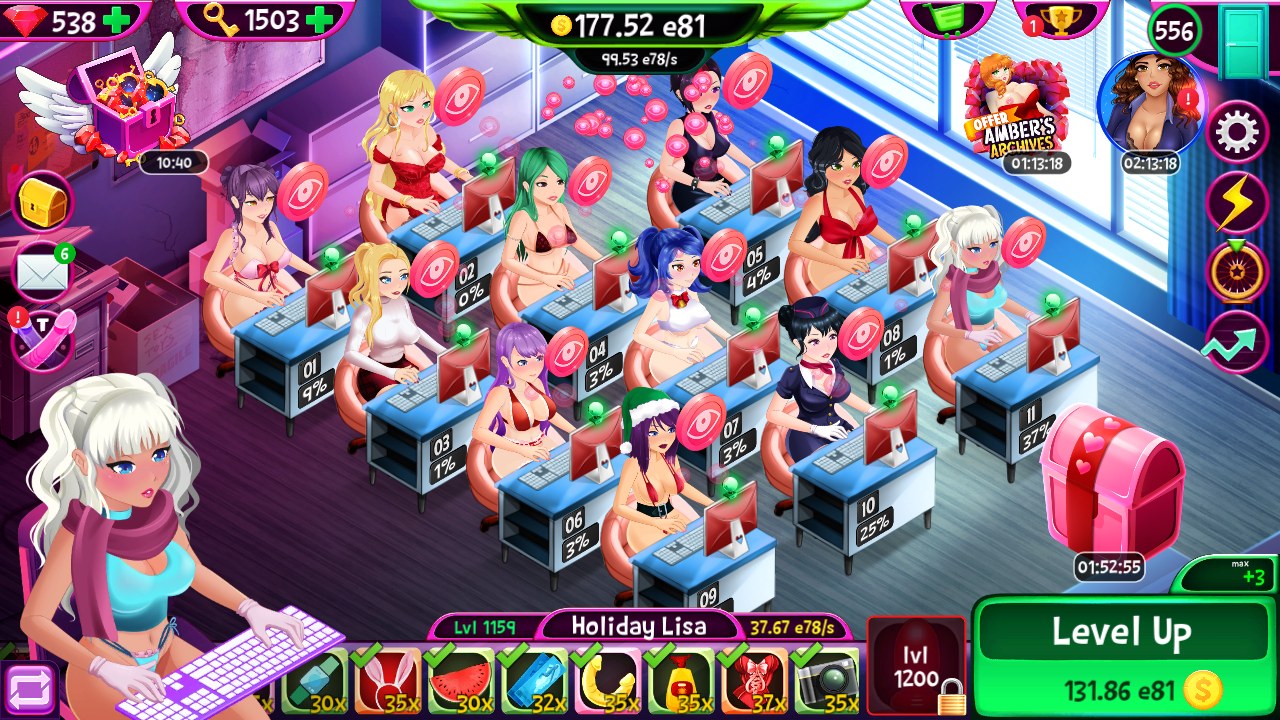 What is Fap CEO about?
Fap CEO is not just an ordinary adult game. It is a business tycoon management game for adults. As a player, you would be able to become a business tycoon in this game. This means that you can offer adult video chat services on the lines of Chaturbate, LiveJasmin and company.
You would be required to start up your own company from scratch and then turn it into a business later. It will give you all the more feels of running a business empire on your own. This game, however, is quite different from other tycoon management games that you would find in the market. It is neither based in a factory nor showcases an amusement park set up.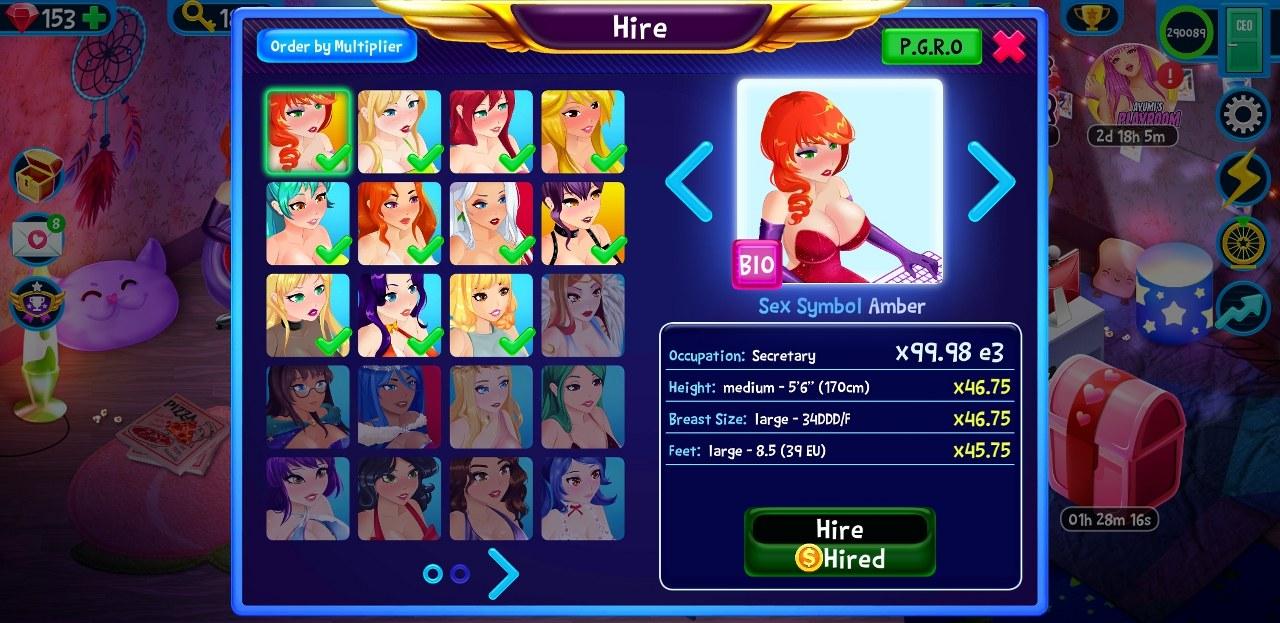 What are the main features of Fap CEO?
Here is a list of the main features of Fap CEO:
Hire a bunch of sexy female employees
Help them earn more money by motivating them
Fancy up your office space with eccentric items
Collect pictures of the hot chicks at work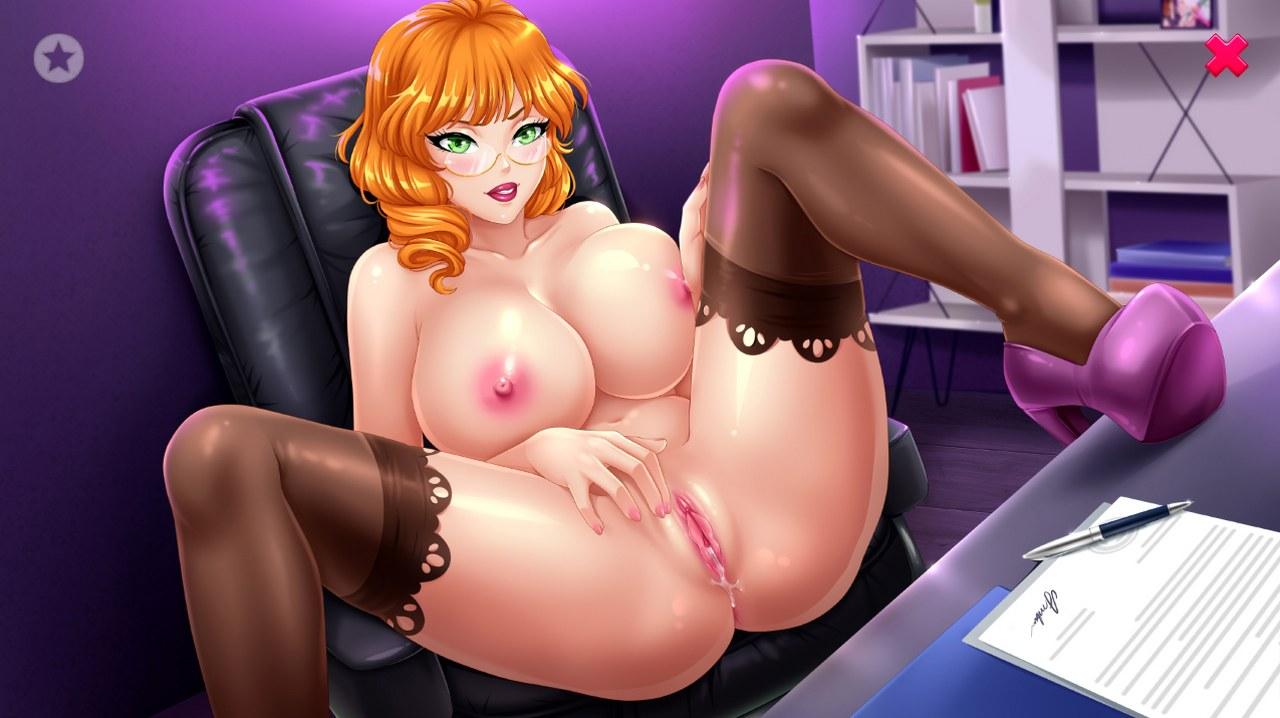 If you are into soft Japanese anime porn, you would instantly love Fap CEO. This is a clicker game that has elements of dating simulation, allowing you to easily level up in the game. You do not have to use a lot of your brain cells to get a hang of this game.
This game is ideal for you when you just want to sit back, relax and have a good time on your own. There is juicy content to keep you hooked at all times.
Here are more screenshots:
What is the premise of Fap CEO?
The premise of this game is quite simple. You are the CEO of an adult chat empire. You want to grow your business as much as possible by getting hot, sexy babes on board, while also having sex with most of them.
The best part is that you are not alone while doing all this. You have your sexy secretary Amber to guide you through.
Do not wait up. Start playing Fap CEO!
Fap CEO is free to play.