OVERVIEW
Item Reviewed
My Sunny Resort
November 19, 2018
LANGUAGES
English, Bulgarian, Portuguese, Czech, German, Greek, Spanish, French, Italian, Hungarian, Dutch, Polish, Romanian, Russian, Swedish, Turkish
PUBLISHER
upjers GmbH & Co. KG
MADE IN
Bamberg, Bayern, Germany
Positives
Fun and entertaining casual game.
Negatives
Clunky UI. | Laggy at times.
This is a game for those who would like to be able to get away, but can't. My Sunny Resort is for those that are looking for an opportunity to enjoy a relaxing vacation, without actually taking one.
My Sunny Resort is the game you want to be playing if what you're looking for is a way to take a vacation. It will allow you to layout on some sandy beach and bask in the warm sunshine while listening to the waves of the ocean as they rush upon the island walls.
The entire time you can be starring up into the palm trees, its leaves are blowing in the light airy breeze. My Sunny Resort is for anyone that is looking for an escape from the ho-hum of their everyday life.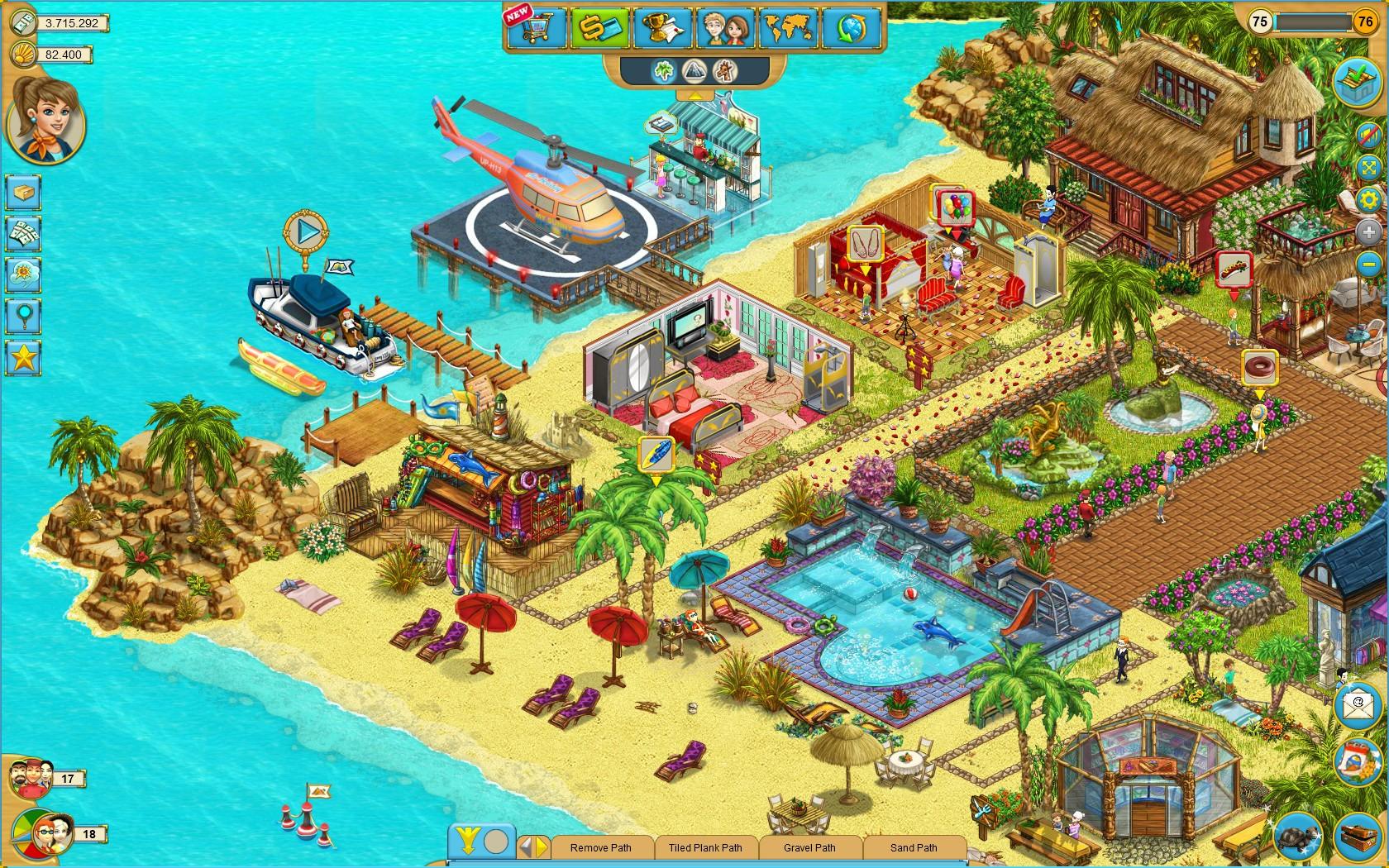 This is an online game that can be found in your favorite browser. In this entertaining RPG you are going to become the manager of a hotel and slowly build your own tropical paradise and vacation resort consisting of hotels and beach fronts.
Of course, you will begin with only a small portion of land and will have to earn as you move through the different levels in game play. There will be many activities along the way to do, such as the different tasks, and plenty of exciting challenges.
You will learn how to be a hotel manager by hanging out with one in the beginning of the game. It doesn't take long to get the hang of it, and shortly after the start of the game you will already know the most important features of it. It won't take you long before you'll be on your way to accomplishing your goals, which include becoming a 5 star facility.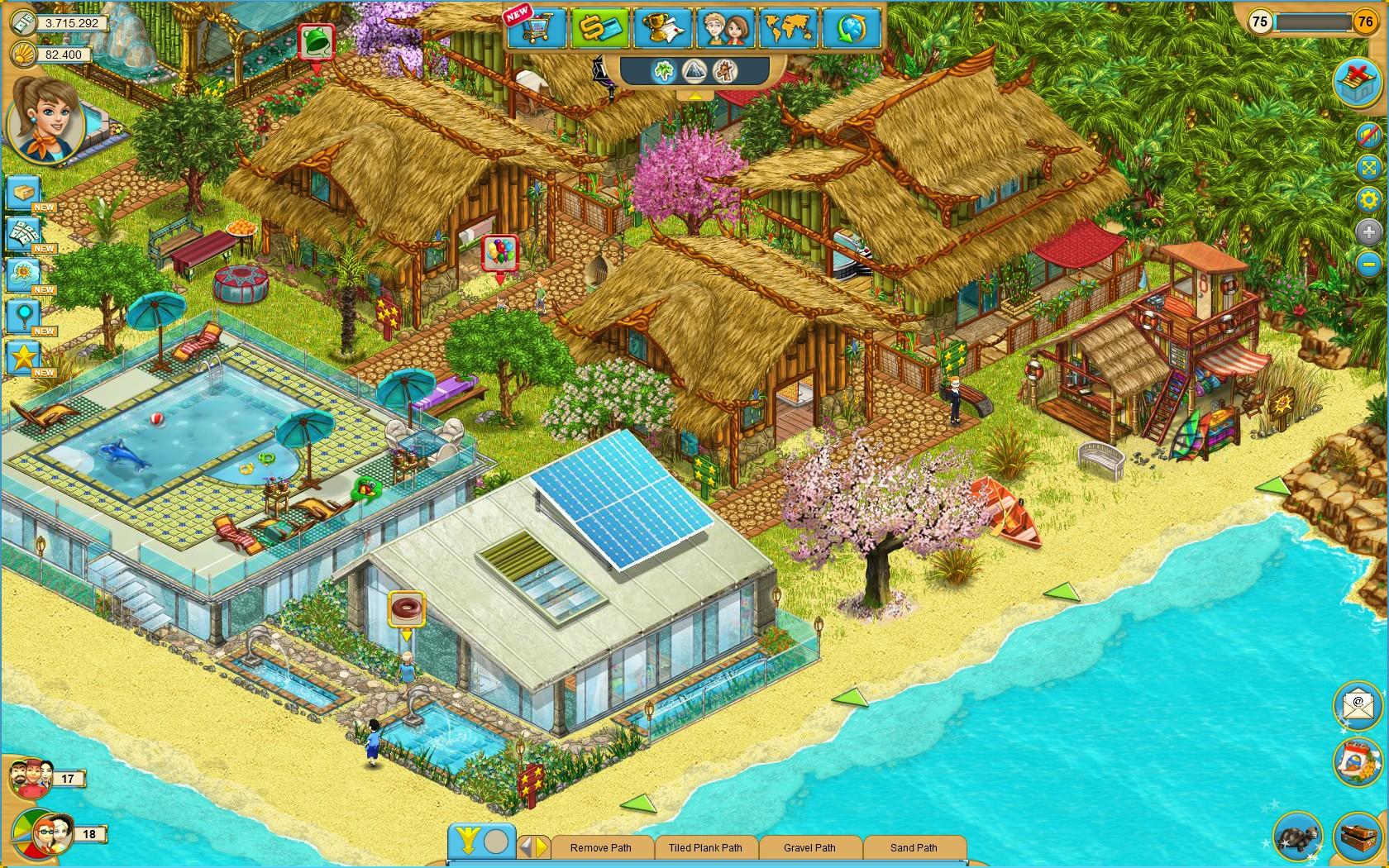 As you progress throughout this wonderful role playing game you are going to come across even more opportunities. These opportunities along with the many features offered will help you complete your goals even faster.
You are going to keep your guests happy and satisfied because it is going to help you to have that perfect reputation as the 5 Star Vacation Paradise Resort. Remember, if your guests are happy, they are going to give better reviews.
You are going to experience a combination of a beach game mixed with a manager game, which is going to give a twist of excitement to your gameplay. Throughout My Sunny Resort there will be countless quests to challenge your gaming skills.
You are going to get some of the back ground of what's going on in the game from the story quests featured throughout the levels of play. Although less intense, you will also be given several different mini-tasks along the way as well.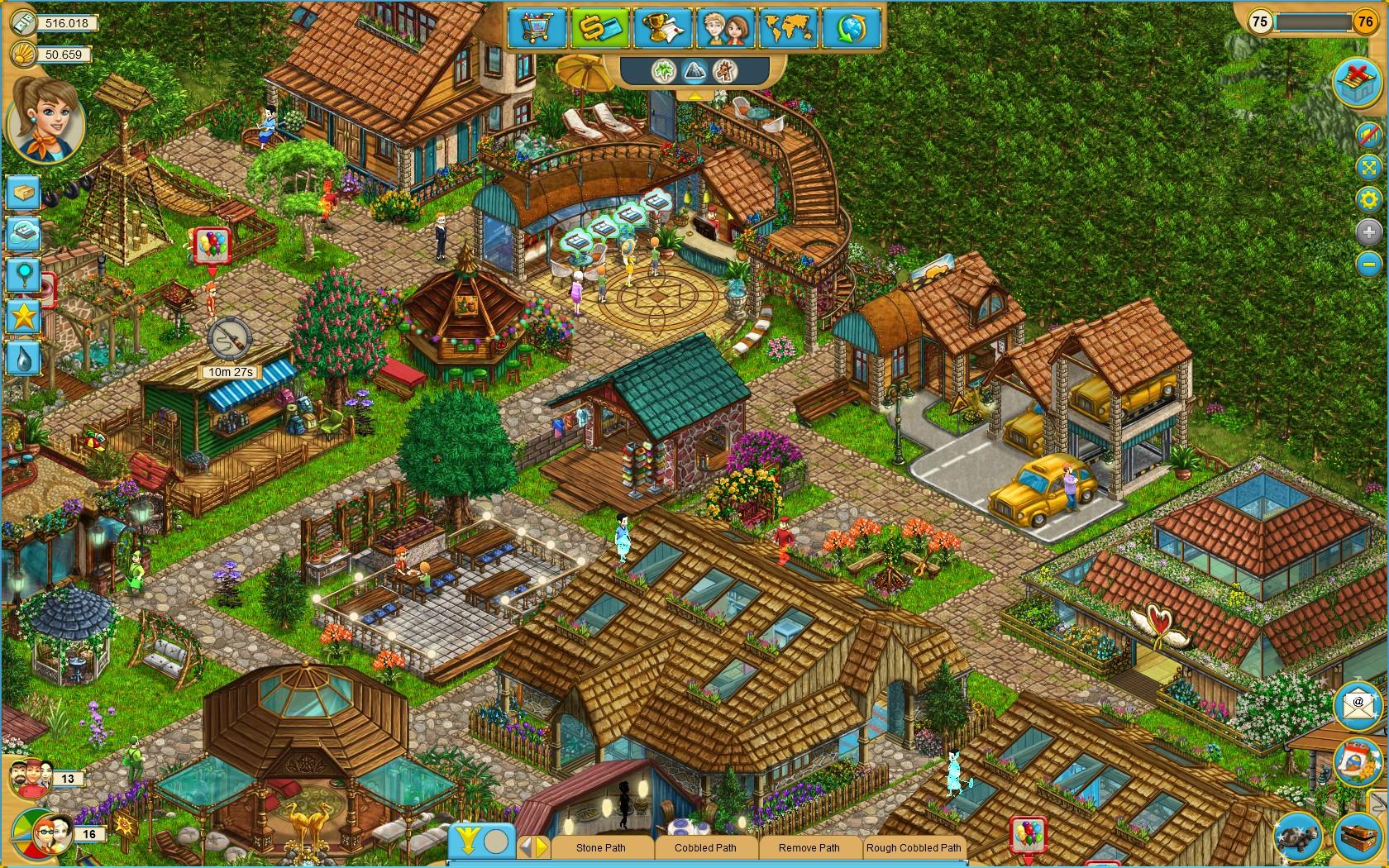 Here are more screenshots:
Your about to get started on your My Sunny Resort game so remember, it is entirely up to you which of the hotel manager features you would like to use in designing your own resort.
Would you enjoy being able to check out some games for free? If so, My Sunny Resort is one you certainly don't want to miss out on!
There are numerous features for the hotel game, and you can unlock them as you progress throughout the game levels. There are plenty of surprises for you throughout My Sunny Resort.
Being in the hotel manager business means you'll need lots of in game currency, so look for the manager features to increase your hotel revenue. Of course, there is also an premium currency option offered in My Sunny Resort as well.
My Sunny Resort is free to play.