OVERVIEW
October 19, 2021
PUBLISHER
Nutaku Publishing
MADE IN
Europort, Gibraltar
ESRB RATING
Adults Only
Nudity
Sexual Content
Positives
Solid idle mechanics
Negatives
A lot of grinding
Introduction
BustyBiz is an adult game that will take you into the world of the hottest, most seductive family business that you will ever be introduced to. While playing this game, you will be the owner of your kingdom. Yes, you read that correctly.
What is the storyline of BustyBiz?
As a player, when you start playing BustyBiz, you would first be welcomed in a run-down apartment. Soon, you would find out that you are the only living heir of a real estate empire. Now, it will be completely on you to run your family's business and keep the traditions alive. One of the main things that you need to keep in mind is that your real estate business comprises of high-rise buildings. It is something that you would have to take care of when playing this game.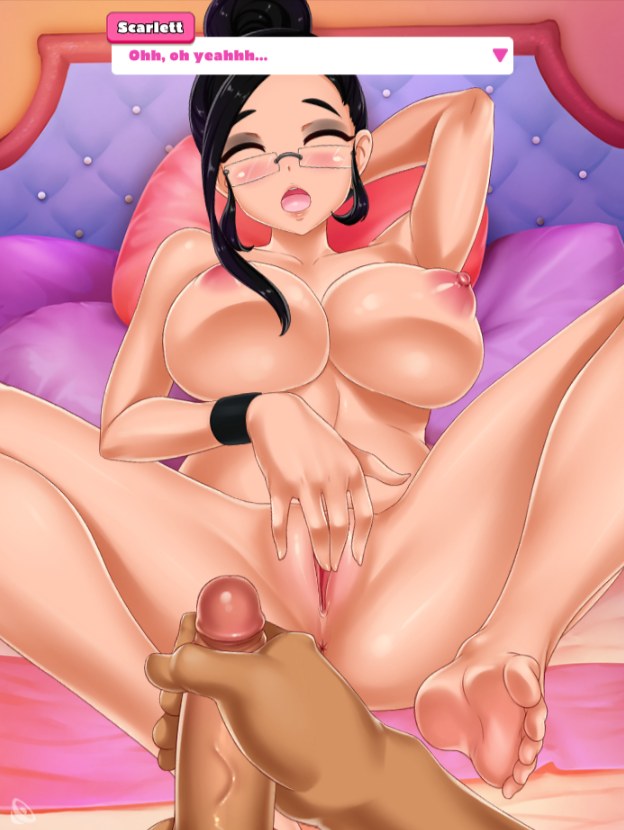 How will you start playing the game?
When you sign up for this game, you will start by tapping on the girls of your choice. It means that you tap on a girl of your choice and then make them work accordingly. The profit earned by the work done by each of the girls will be dropped off at an elevator. It means that it has to be carted off to a vault.
If you are someone who likes being in the real estate business development then you would have a ball of a time playing this adult game. This game puts an amazing spin on business management, clicking on girls and having fun all at the same time.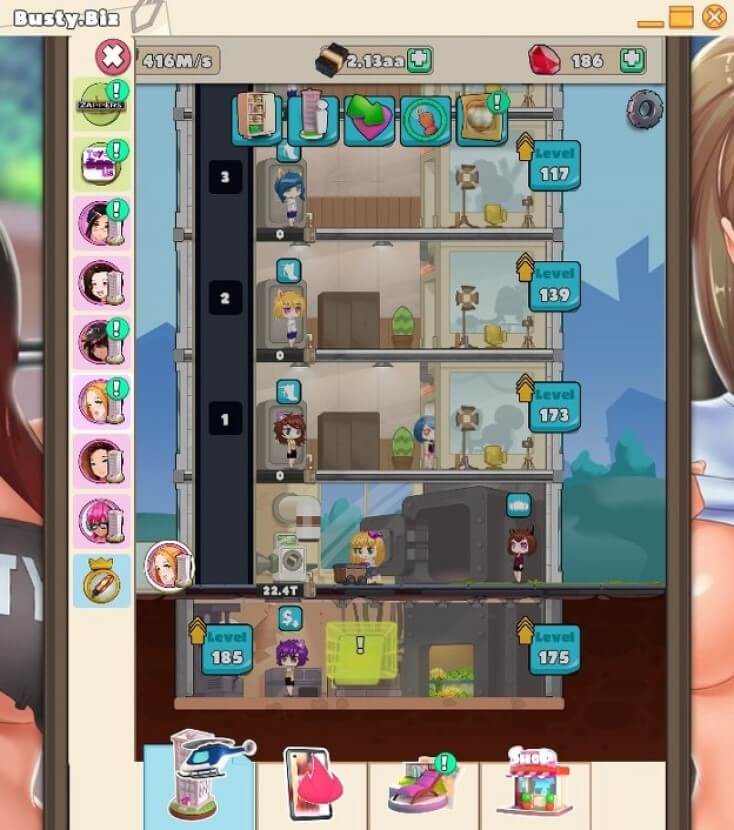 Who can play BustyBiz?
BustyBiz is an adult game that is available free for anyone and everyone. This game is for those who want to bring their urban real estate fantasies to life. The game has everything. From business management to animated H scenes, you name it.
What is the game about?
You are the king of a business empire that you have inherited from your rich family. The game will give you all the feel of being rich and knowing what it feels like to own family business. You would be required to generate more income and earn as many profits as you can throughout the game. It is the only way that will get you ahead in the game. You can hire as many hot and sexy employees on the way as you want.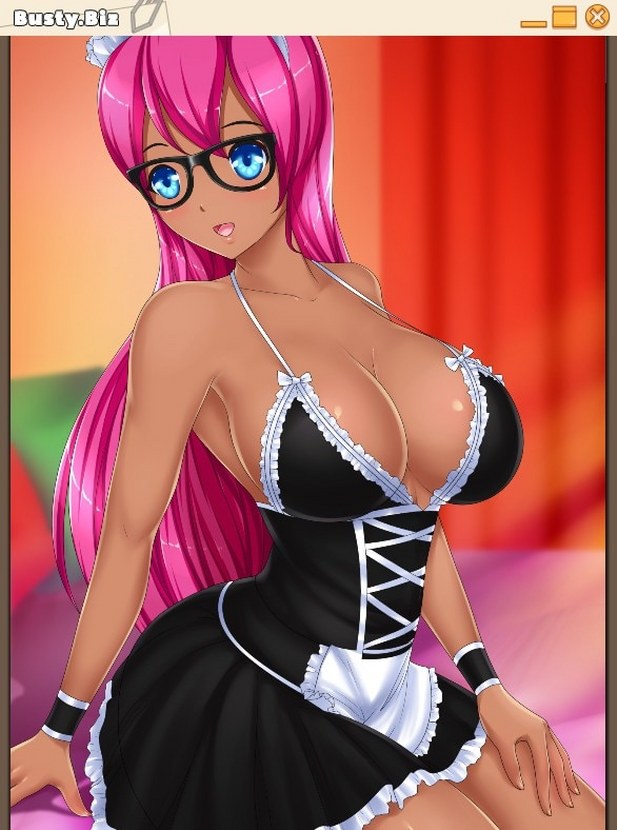 How can you have fun while playing BustyBiz?
The only way to have fun in this game is to struggle through the different levels and move ahead. You can keep dreaming of the day when you would make it big in this game and that day will come when you finally earn the most profits. How amazing is that now?
Here are more screenshots:
Conclusion
You would have a blast playing BustyBiz if you are someone who has always dreamt of having their business empire. There is a sense of mystery that is attached to you throughout the game.
So, what are you waiting for? Start playing BustyBiz right now!
BustyBiz is free to play.