OVERVIEW
October 16, 2021
LANGUAGES
English, French, German
ESRB RATING
Adults Only
Nudity
Strong Sexual Content
RELEASED
December 03, 2018
Negatives
No sex animation
Introduction
Gay Harem is all about the manga boys. These manga boys are sex-hungry creatures who would do anything to get their sexual desires fulfilled. The best part about playing Gay Harem is that you get a chance to create horny characters and see them coming to life.
When you start playing Gay Harem, you will get a sense of enjoying real RPG with a lot of uncensored bara content. This is like a mirror universe of adult video games where you get an opportunity to make your team of sexy characters.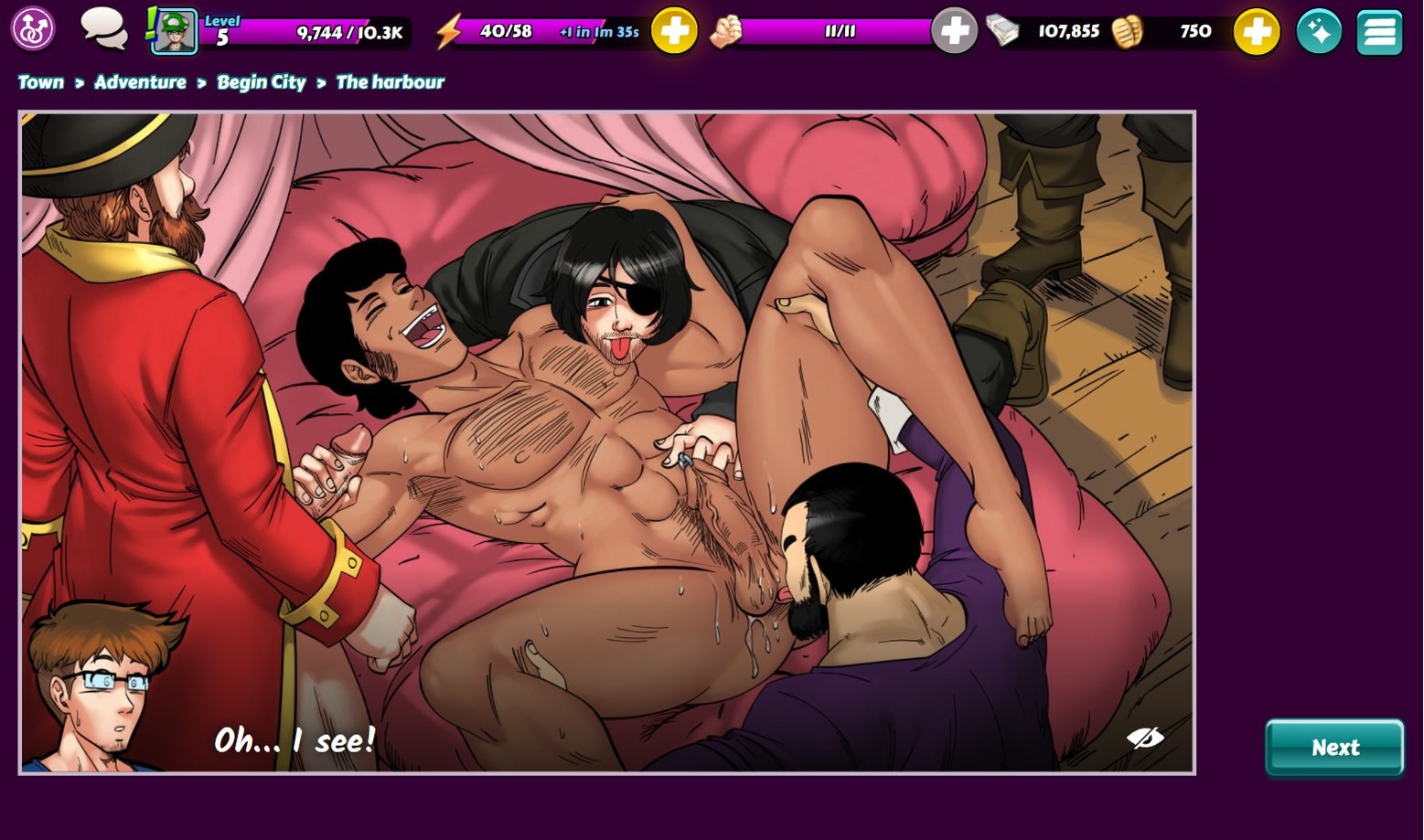 What is the storyline of Gay Harem?
Gay Harem is a story of this young and awkward man who gets transported into the world of Haremverse. Yes, you read that correctly. Haremverse is no ordinary place. It is a fantasy world where anyone and everyone can have as much sex as they please. The best part is that there is no discrimination based on gender or color. You choose your partner based on your needs and preferences, without fearing anything. You would find the hottest guys when you are in Haremverse.
As a player, you would be meeting different boys in Haremverse. The story is such that you would be required to go through different challenging quests such as saving a prince or helping a pirate who is looking for his treasure. You would always find yourself juggling between challenges when playing this game. It is a conventional porn game of sorts that will give you a pleasurable experience as you proceed further ahead.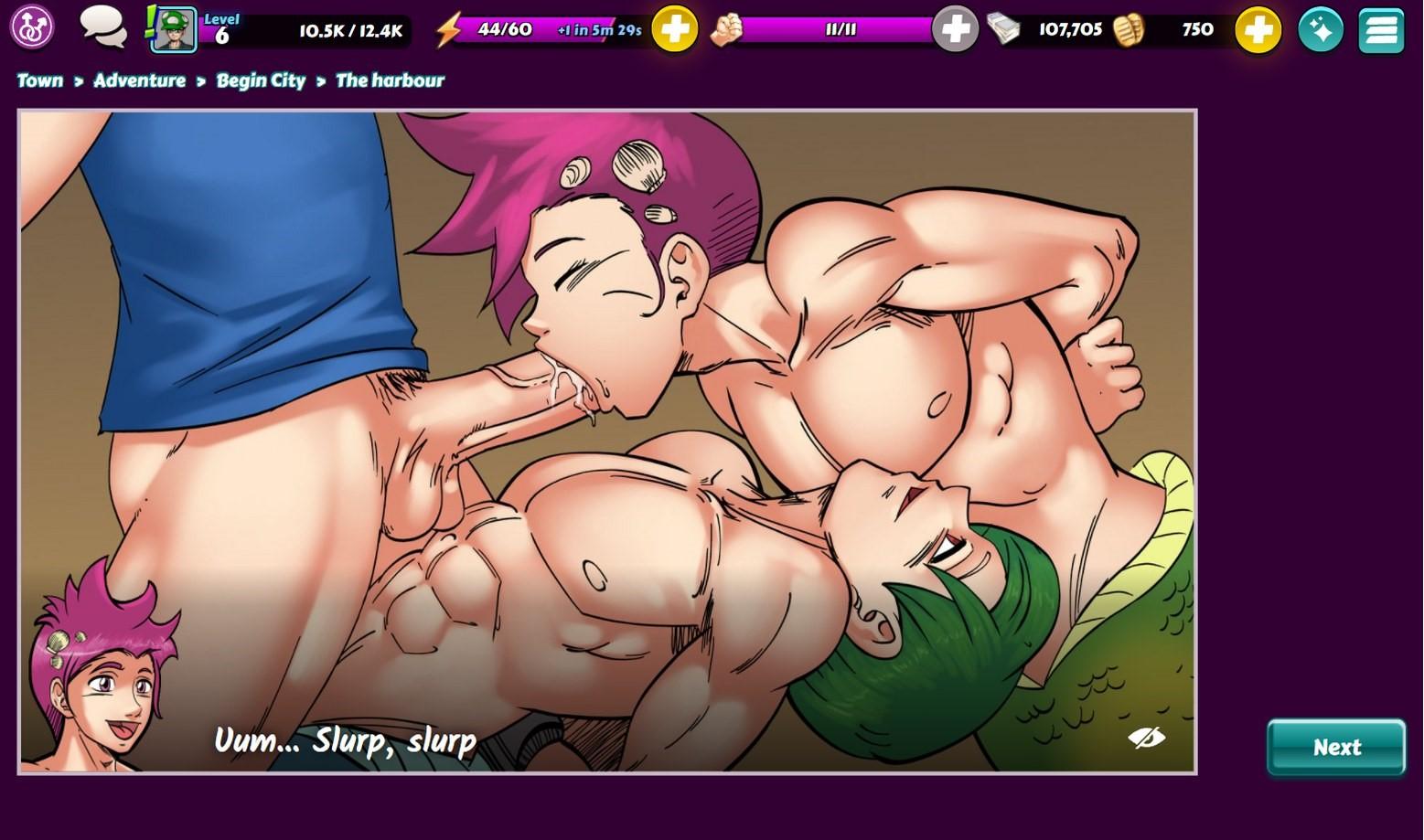 What should you be aiming for when playing Gay Harem?
The main goal that you should have when playing Gay Harem is to be able to collect as many sexy boys on your way as possible. The more boys you collect, the more money will be accumulated in your player's account. How amazing is that now?
One important trick to win big in this game while also making the most of your time is to be able to gain sexual favors from the different boys you meet on your way to Haremverse. This game is not too difficult to play. So, do not worry if you are someone who is not a pro at playing adult games. You will soon get a hang of it.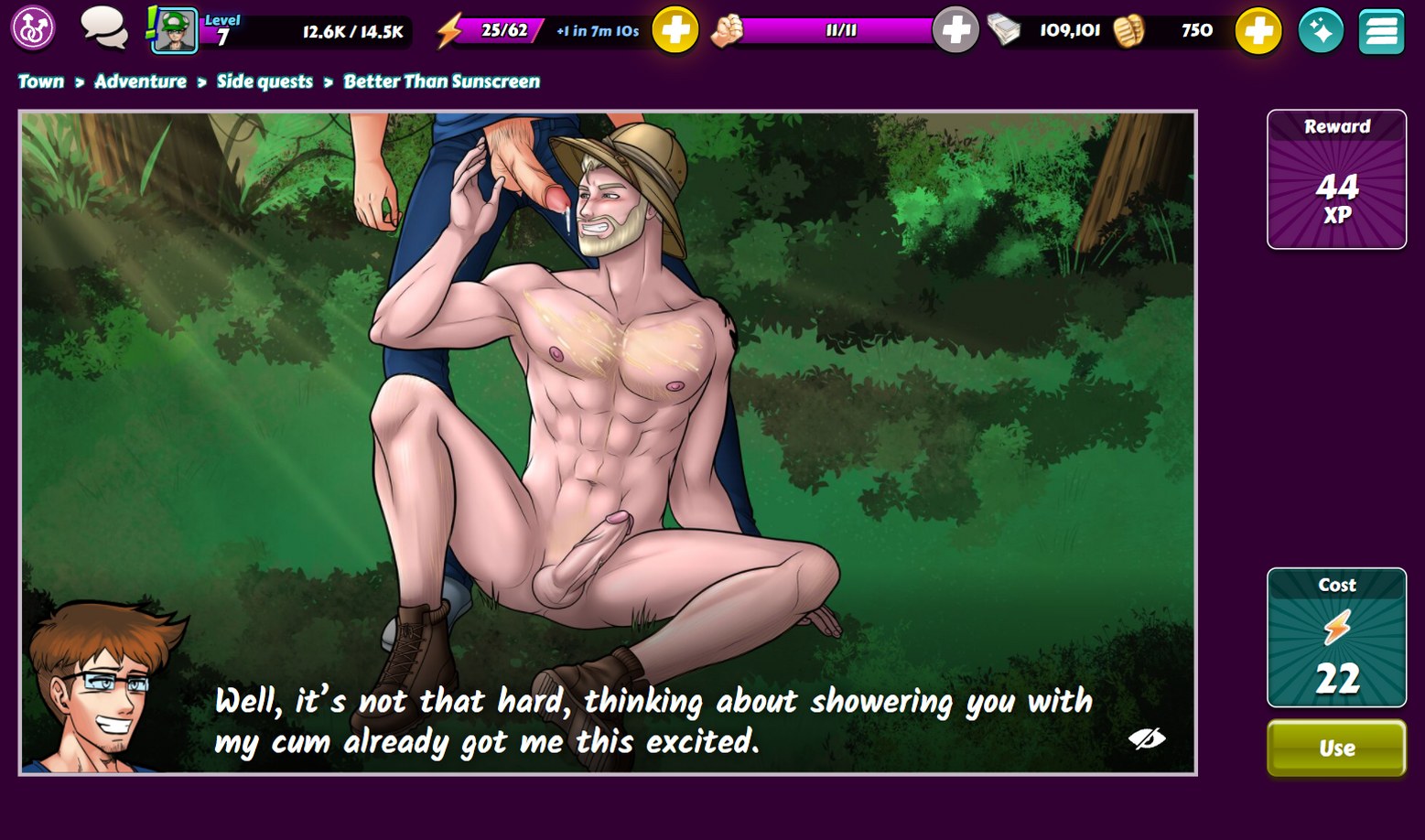 Another thing you need to know about the game is that you need to take care of the boys who enter your harem. You need to make them feel at ease and get them enough gifts, making them feel special and wanted. If you can do that, the boys will become your slaves and will start treating you like a master.
Here are more screenshots:
Conclusion
Gay Harem is an anime-style 2D adult game. It is a game that covers Visual Novel and turn-based RPG. There are full-fledged hentai scenes in this game. So, if you are into hentai, you would love them. The storyline is quite hilarious as well.
Do not wait up anymore. Start playing Gay Harem right now!
Gay Harem is free to play.