Avakin Life is the type of sim game that you can love from the moment that you start playing. You have a beautiful avatar creator, your own apartment, a massive and stunning 3D world to explore, and plenty of people to meet. Anyone who wants to be social and wants to get out there will want to pick this game up.
You have the chance to meet others from across the globe, whether they are down the street or in another country. From the moment that you start playing, there is always a new way to better your virtual life and to do much, much more.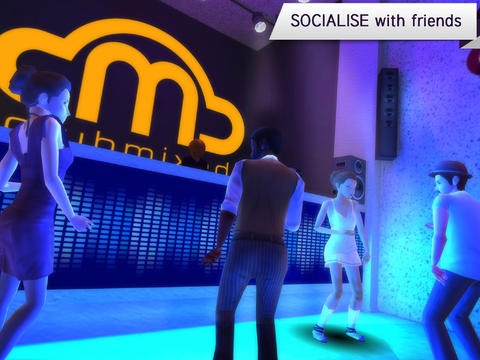 Before going out into the world, Avakin Life is going to have you create your avatar. Of course, you are going to be able to make this avatar into anything you want it to be, so have fun with the design. Choose to make it look like you or choose some crazy style, whatever you want. Having such a fantastic avatar creator makes it easier to personalize this game around your interests. Once you go exploring, you can feel confident that people will see you, either your image or your personality, when they see your avatar.
It is not just the avatar that you can personalize in Avakin Life. A great thing about this game is that it gives you your very own apartment. Design it to look however you want it to look and enjoy it.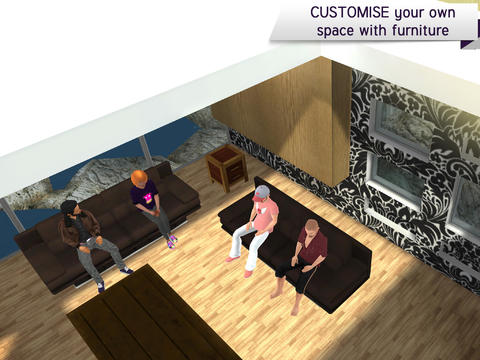 When you have it all designed and looking nice, you can invite people. Make it as public or as private as you would like. You can set it up as your very own pad, where you go to relax, or you can invite the world to come, look around, and feel inspired by your style. Let others judge that style, judge others' style, and see who ranks in top for apartment designs.
Being a social game, you can expect social features. Avakin Life certainly does meet expectations and does not try to give you too little or too much. You can message others immediately, doing either private or group messaging. Get people's opinions, chat with friends, and make new friends.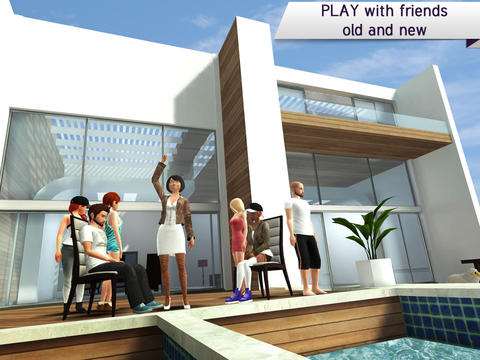 For more screenshots, click here.
Talking away in this game is incredibly easy to do. Anyone who loves socialization will adore this feature, obviously. It is simple and it does the job without making the chat feel awkward or feel as if it is not complete in some way.
There is no need to feel as if Avakin Life is finished. While the game certainly feels complete, it has a lot more to offer. The game is always being updated so that you do not have to go a day without something new or some type of improvement. Anyone playing this game can enjoy these regular updates, loving the steady improvements and additions that the developers are bringing to the game. They keep the game entertaining and running smoothly so that, at no point, do you feel that the game is somehow lacking.
Avakin Life is free to play.