For years now, IMVU has been the top spot for avatar chatting. The abundance of features offers nearly endless entertainment for all types of users. Those just starting their IMVU journey or looking to learn more can find out more here.
How to Have Sex on IMVU?
It is not possible to have sex on IMVU. They removed that feature long ago due to complaints. However, they did keep some adult content. You can have anatomically correct body parts and other adult content if you are willing to purchase the Access Pass.
The Access Pass is a single purchase that gives you unlimited access to other 18+ users, an 18+ badge, and adult content. If you want something sexier, you will have to go through the IMVU black market.
How to Play IMVU Online?
When at the website, make an account and download the client. You can sign into the client once you have it to start chatting, dressing up, and exploring the game.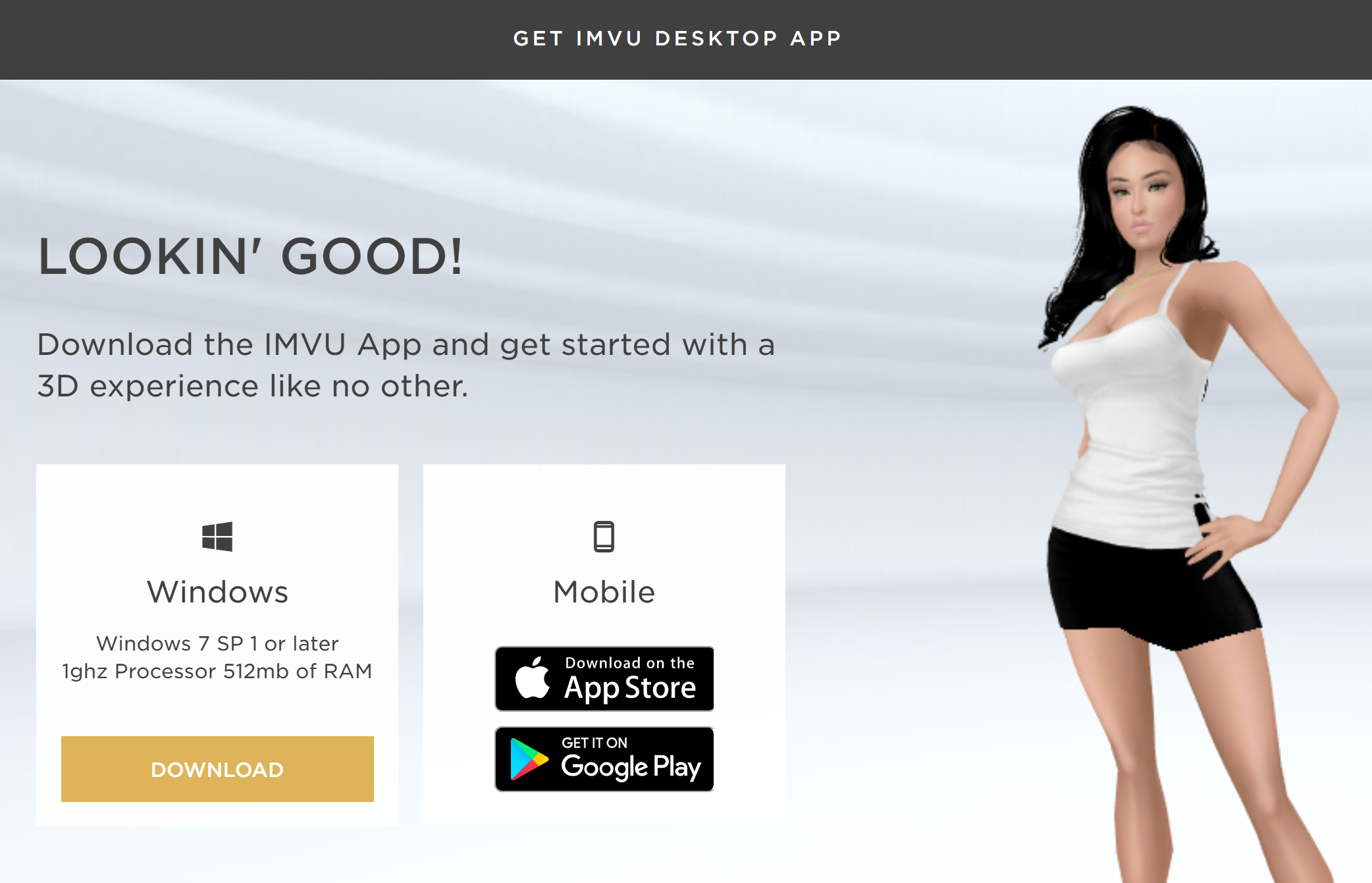 You can also use IMVU through the website. After signing into your account, go to the chat rooms and begin talking with others. Make one yourself, too.
How to Move Furniture in IMVU?
Customizing your room in IMVU is easy to do. Bring up the room and go into editing, where you can add and change furniture. Hold down the Ctrl button and drag items with your mouse. You can rotate items, too, to make them face the direction you want them to face.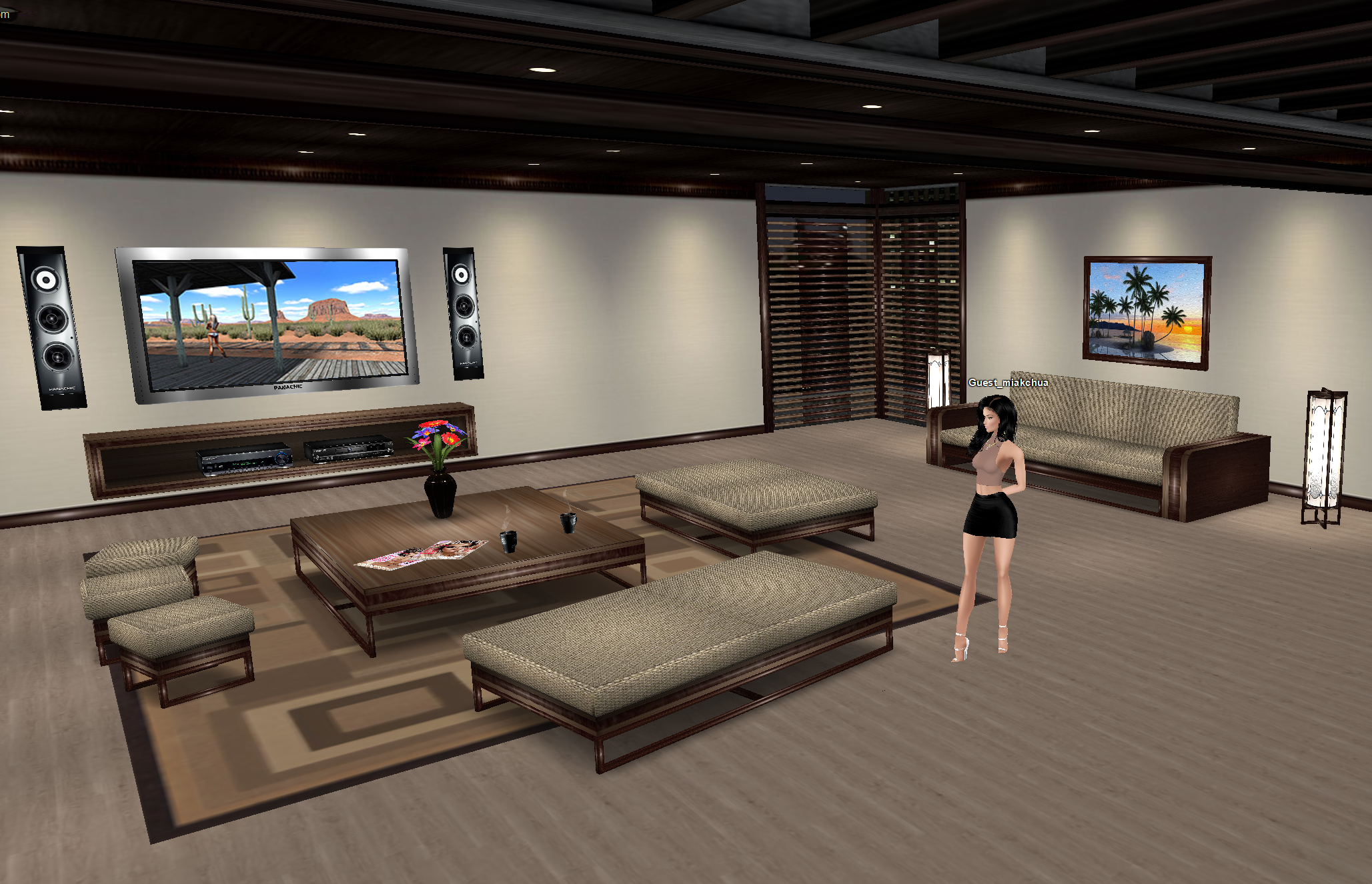 You can only do this in your own rooms, obviously. You cannot move furniture in public areas or other users' rooms.
How to Get VIP in IMVU?
There are two ways to get VIP in IMVU. The first is to go through the site. There, you can order a package that you prefer. This gives you VIP right away.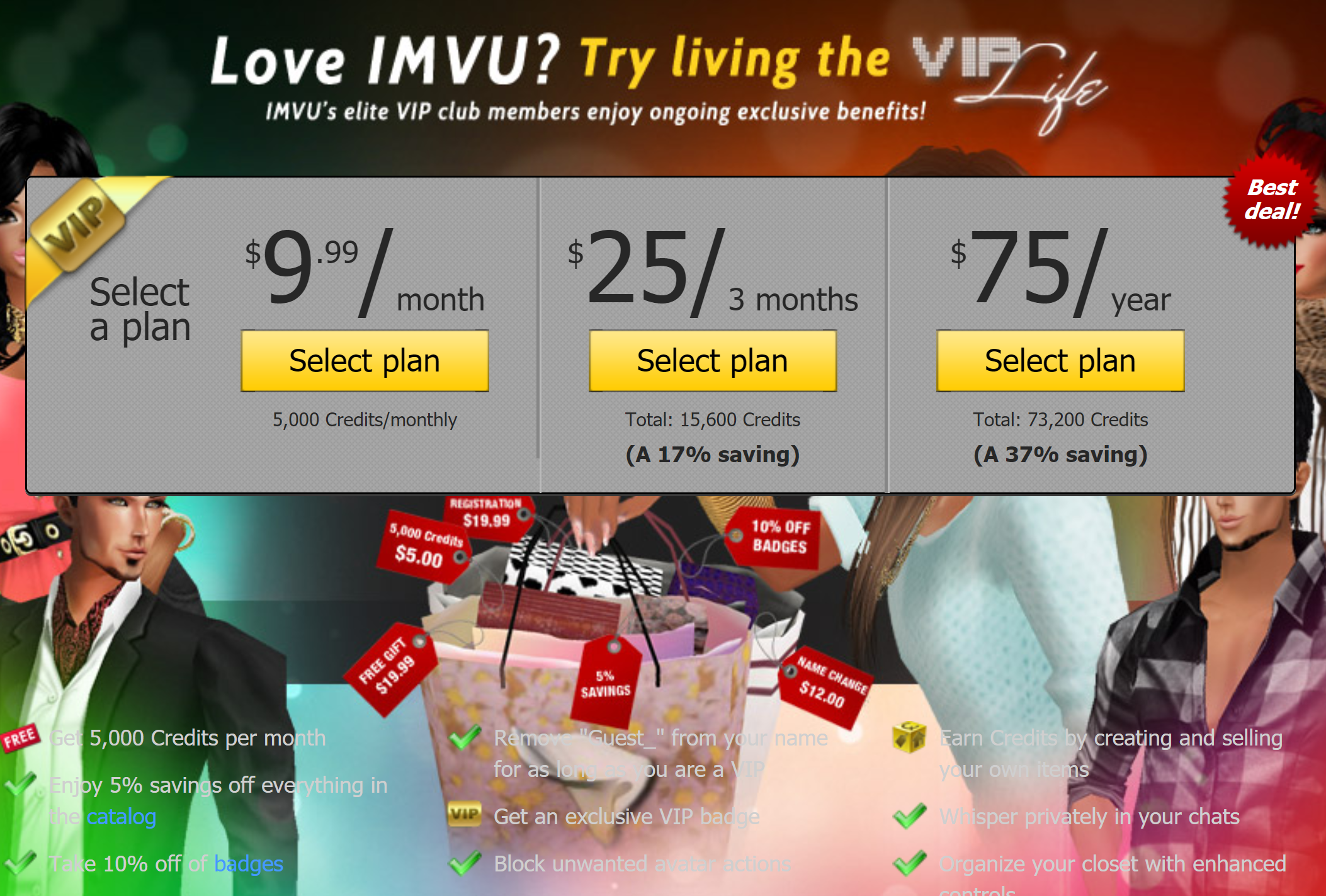 The other option is to purchase a card from a store. Enter the code on the back of the card on the site to redeem the Credits or activate VIP. Make sure you choose activate VIP when the option appears.
How to Send Gifts on IMVU?
To gift someone, you will need Credits. Not Promo Credits, either. Those are only usable for your own purchases, not gifts. Regular Credits are the ones you purchase and are the only ones usable for gifting.
You can gift someone by going into the shop and finding an item you want to send to them. When buying it, choose the option to gift to someone. You can choose the user and send it to them right away.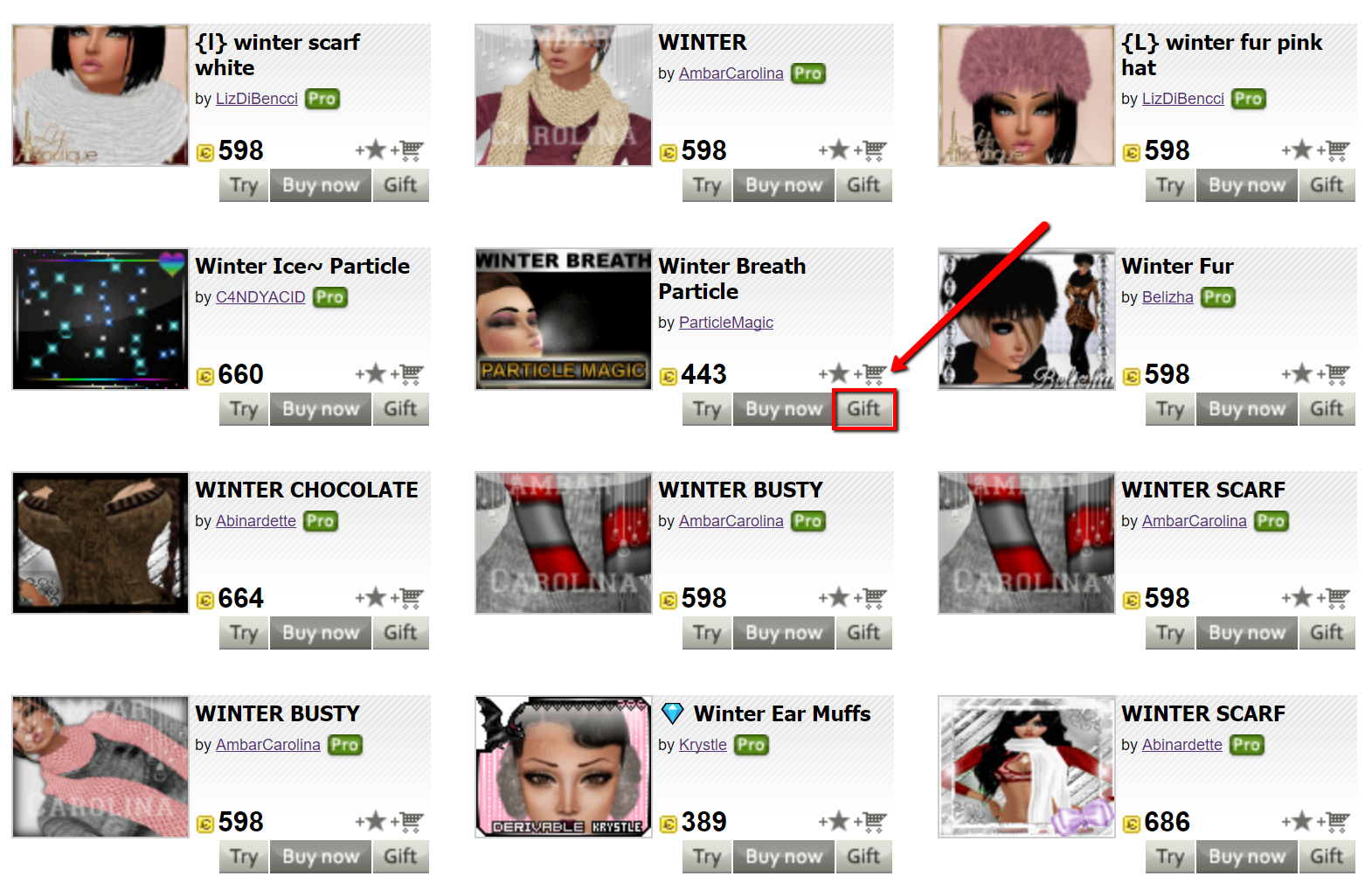 Alternatively, you can go to a user's wishlist and buy from there. This is the easier method and ensures that you get the right item for them.
How to Make Chat Rooms on IMVU?
The manage and create a chat room buttons, available on the client and browser applications, both allow you to make chat rooms. You can choose everything about the rooms and manage it.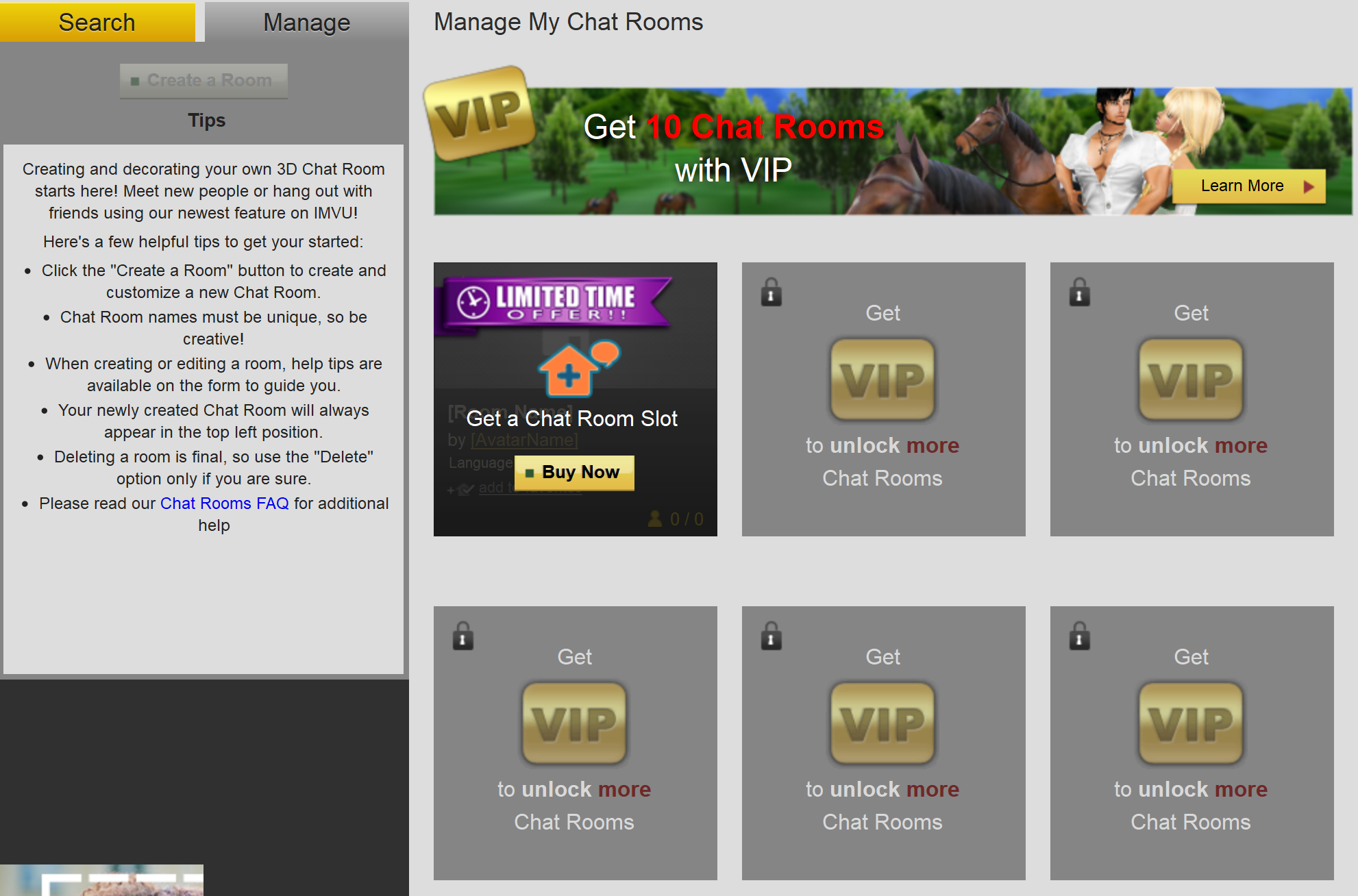 When making a chat room, remember to choose the various settings. To ensure that you and your guests get the best experience, you will want to go through every detail.
How to Go to Chat Rooms on IMVU?
Go to the chat rooms section of IMVU and start finding a place to chat. You can filter your search to find the perfect fit. Go by preferences, age, location, hobbies, and other talking points.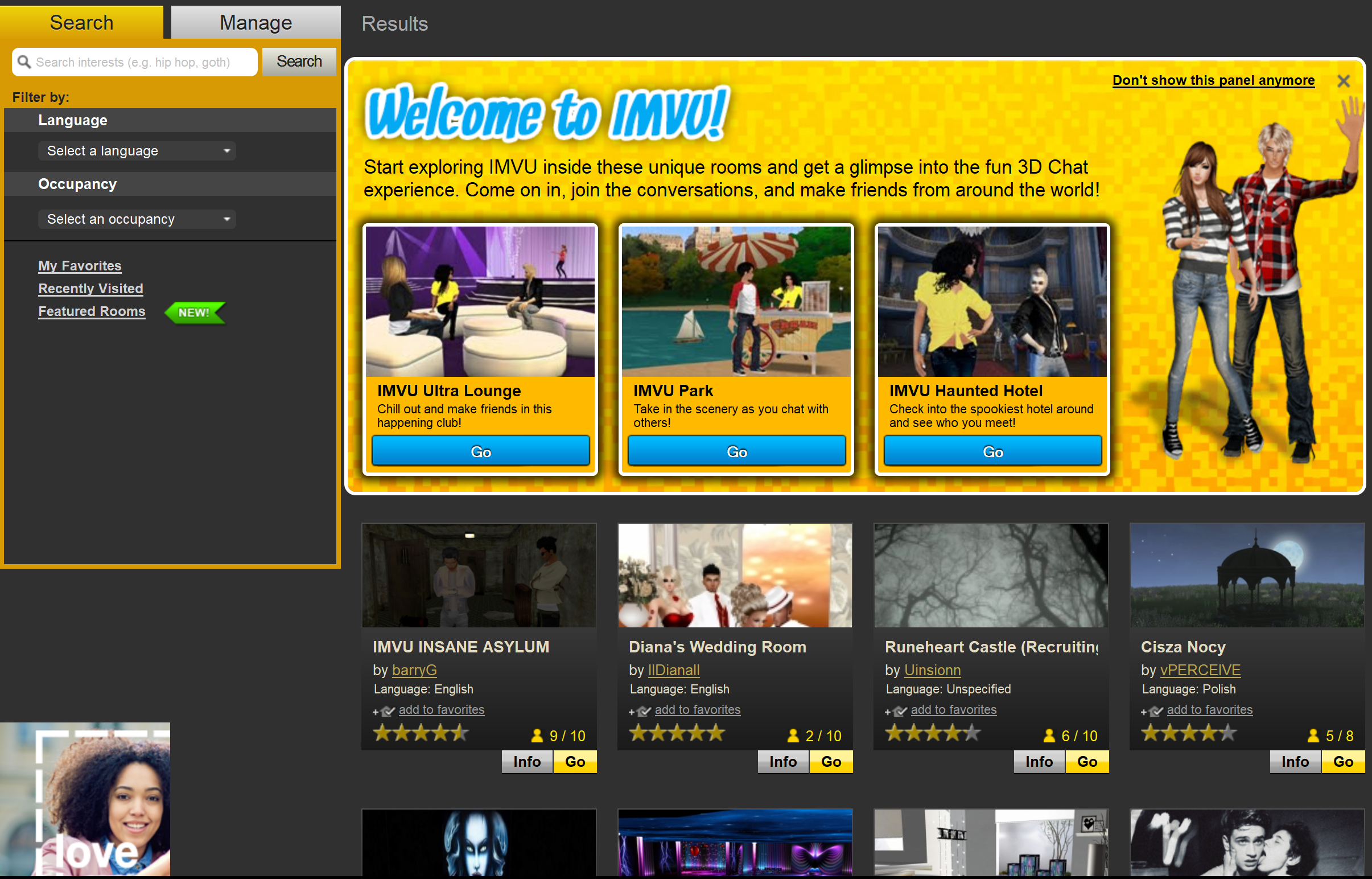 Is IMVU A Dating Site?
IMVU is not a dating site. It is for chatting, for all types of people. However, people do use it for dating. You can use it to find people in your area and to build connections. Since it is for chatting, you can use this opportunity to do just about anything – include finding romantic partners.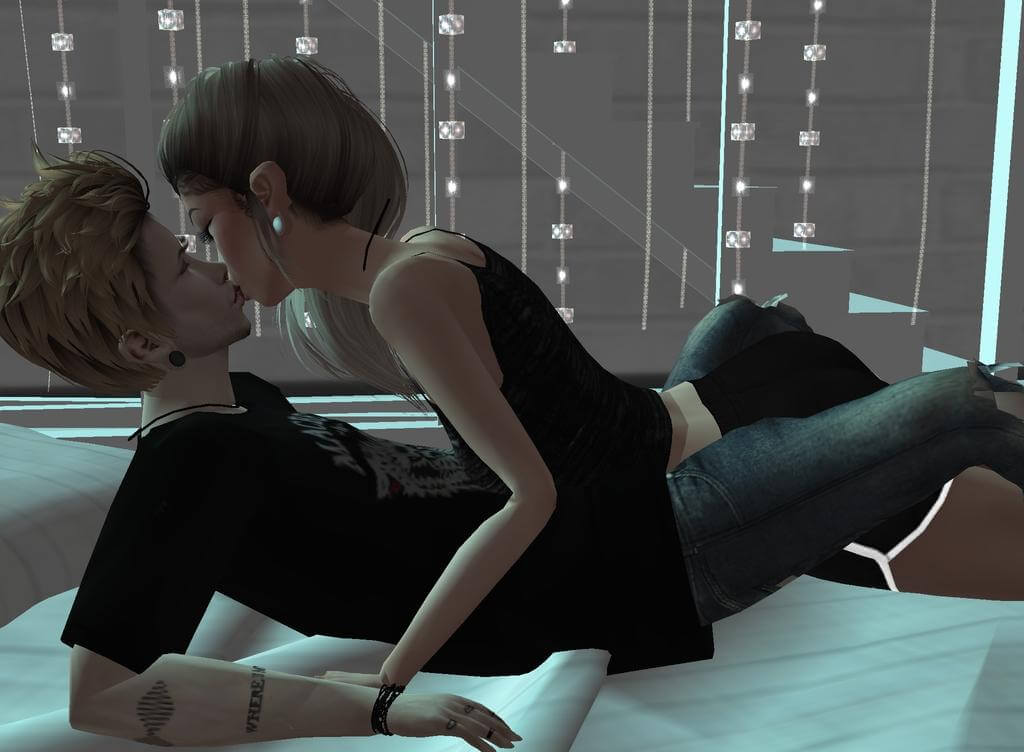 How to Earn Credits on IMVU?
You can always purchase Credits if you need some. Purchasing credits is the easiest way to get the amount that you need. It does cost money, obviously, so not everyone is for it.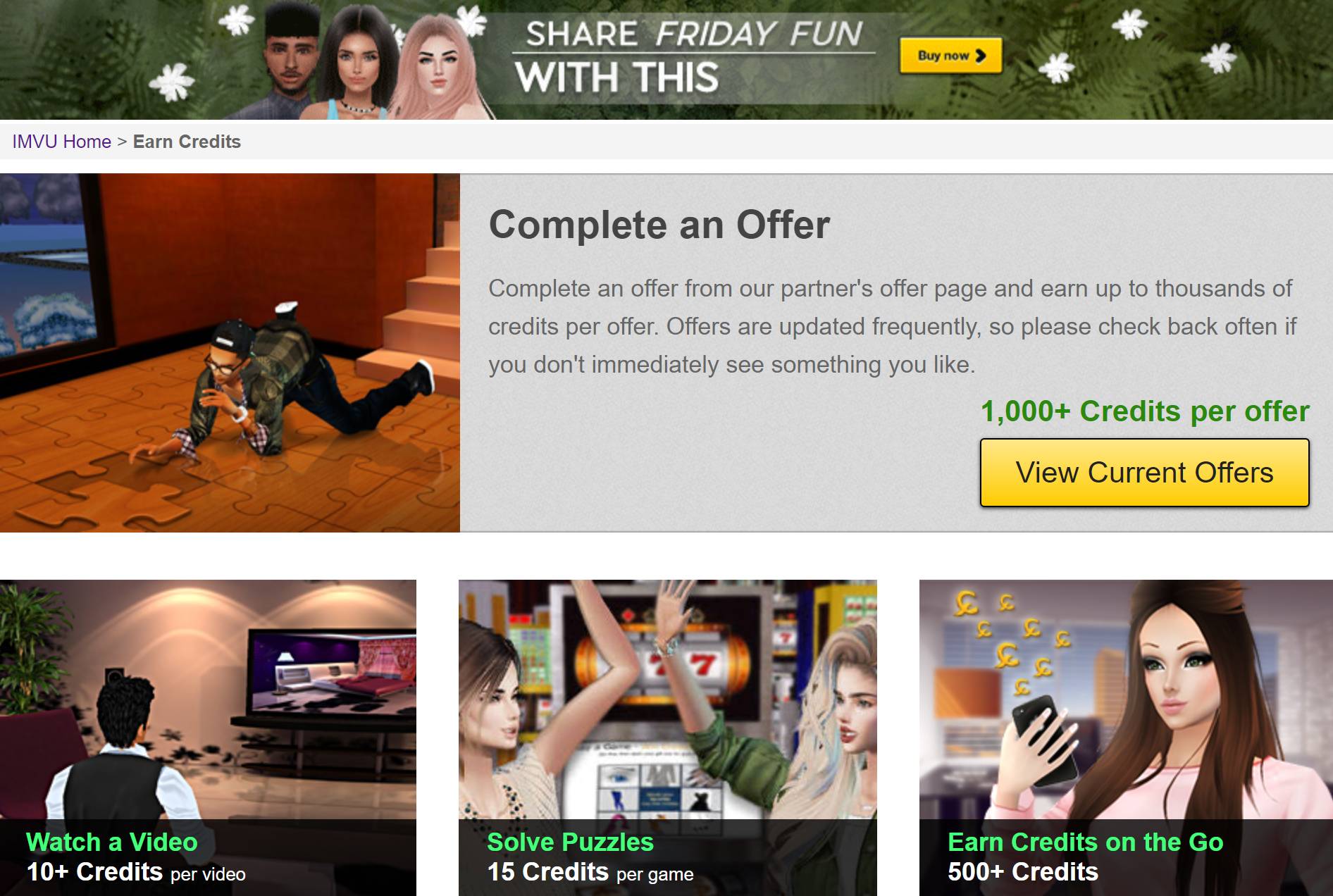 If you are a VIP member, you get Credits every month. You can also become a Developer, creating items for others to use. This gets you a regular return so long as you are good at it.
Other ways to earn free credits are completing surveys, watching videos, solving puzzles, using mobile device, inviting friends and login everyday to get you daily login rewards.
How to Do IMVU Quests?
Click on the Quests icon that can be found at the lower left corner of your 3D Chat client homepage and look at the available quests. See which ones you still have to do and complete them – simple as that!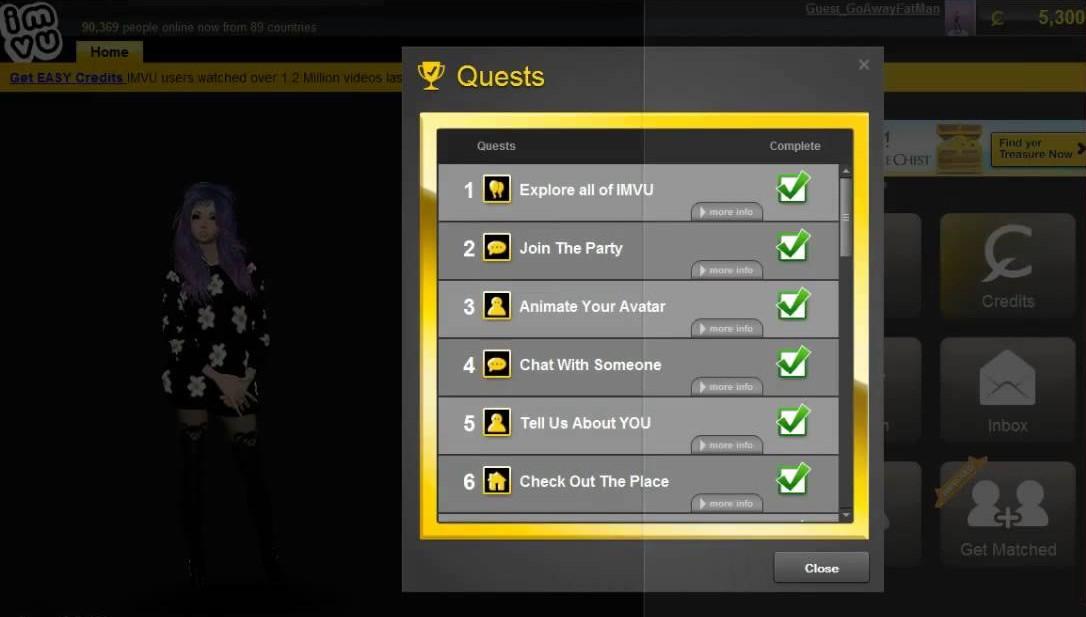 IMVU remains one of the top avatar chatting programs around for a good reason. Quality, community, and selection make it the obvious choice for all types of users.